Editorial Board Guest Author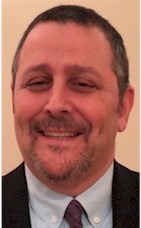 Dr. Warech
Michael Warech
Program Chair, HR in Hospitality Conference & Expo
Dr. Michael Warech serves as the Program Chair for the HR in Hospitality Conference & Expo. He has over 30 years of experience designing, developing, and implementing data-driven human capital solutions that demonstrably impact an organization's bottom line. Over his career he has led numerous projects for a variety of Fortune 1000 organizations.
Dr. Warech has worked with companies to identify and articulate their talent management, learning, and leadership development strategies and has deep and direct experience designing leadership development solutions, as well as more broad and robust learning and development programming.
Prior to joining Harvard Business Publishing's Corporate Learning group in 2013, Dr. Warech founded his own consulting firm, focusing on integrated talent management strategies and development program design. Before that, he served, for eight years, as Towers Watson's North American, Organization Effectiveness Practice Leader.
In addition to his Practice responsibilities, he designed and managed the organization's groundbreaking Human Capital Index® (HCI) research that resulted in the 2002 book entitled The Human Capital Edge.
Prior to Towers Watson, Dr. Warech served as a senior consultant for a number of boutique human capital firms located in the New York metropolitan area. He has published book chapters and papers in leading peer review journals and has presented his work in the areas of talent management, leadership development, HR transformation, metrics and analytics, and organizational measurement at global and national conferences including the Academy of Management, the Society for Industrial Organizational Psychology, the Organizational Development Network, the International Quality and Productivity Center, the National Foreign Trade Council, and the HR Forum.
Dr. Warech is sought out for his expert opinions on issues in the workplace and has been quoted in newspapers, magazines, and websites including the Washington Post, The Miami Herald, The Chicago Tribune, The Baltimore-Sun Times, USA Today, Crain's, Workforce Management magazine, HR Executive Magazine, Inc. Magazine, and CBS Marketwatch.
Dr. Warech completed his undergraduate work at Emory University and received his M.S. and Ph.D. in Applied Psychology from Stevens Institute of Technology.
Please visit
http://www.warechassociates.com
for more information.
Dr. Warech can be contacted at 973-998-0885 or michaelwarech@yahoo.com
Michael Warech's articles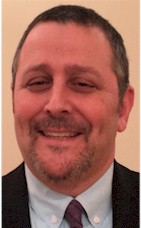 By Michael Warech, Program Chair, HR in Hospitality Conference & Expo