Editorial Board Guest Author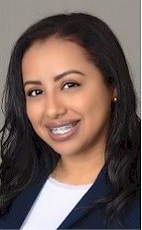 Ms. Sandoval Valdes
Brenda Sandoval Valdes
Associate Partner, LINKS WorldGroup
Brenda Sandoval Valdes is a well-rounded Executive with over ten years of experience in marketing, media, advertising, public relations and strategic planning. Ms. Valdes is Associate Partner at LINKS WorldGroup. Her responsibilities include managing and overseeing the marketing and public relations departments that is spread among several markets.
Ms. Valdes plays a key role in maintaining strong relationships both with media as well as with clients. Her specialties include developing strategies, creating strategic media placement programs that are tailored to each client's need and always striving to maximize budgets and exposure reach within clients' allotted budget. This broad experience has been developed in several industries such as Travel & Tourism, Hospitality, High-end Real Estate and Luxury Lifestyle.
Since 2013, Ms. Valdes has lead and managed as Vice President all paid and earned media campaigns for accounts in markets such as North America, South America, Central America, the Caribbean and European markets. She has been instrumental in numerous accounts including accounts such as Row NYC, VivaAir, Rosewood Sense Spa¬ a Starwood Hotel, Trump Ocean Club International Hotel & Tower Panama, Elysee Miami, Biscayne Beach, Armani Casa, LAN and TAM Airlines among others.
LINKS WorldGroup is a premiere global marketing communications & public relations agency with offices located around the world. The agency is built to serve clients and offer impactful, intelligent and innovative solutions to all of their marketing needs. LINKS provides the fastest, most-effective methods for driving traffic and sparking conversations that keep their clients moving forward, toward the results they desire.
In the past years, LINKS has helped leading hotels and hospitality brands gain exposure and voice within primary international markets. Through digital public relations and marketing efforts, LINKS has increased sales, traffic, and brand recognition for some of the industry's biggest brands. LINKS current roster of clients includes but is not limited to: Viva Air, Row NYC, The Knickerbocker New York, The Quin, Washington Park Hotel, Kayak, Cayman Islands Tourism Board, Travel Israel and Travel New Zealand.
Please visit http://linksworldgroup.com for more information.
Ms. Sandoval Valdes can be contacted at 786-360-3514 or Brenda@Linksworldgroup.com
Author's Articles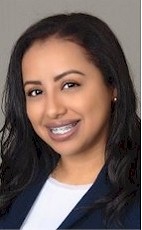 By Brenda Sandoval Valdes, Associate Partner, LINKS WorldGroup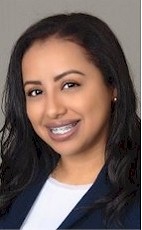 By Brenda Sandoval Valdes, Associate Partner, LINKS WorldGroup