Editorial Board Guest Author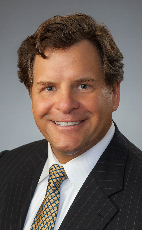 Mr. Spirides
Harry Spirides
President, Spirides Hospitality Finance Company
Hotel industry financier Harry George Spirides is the former owner and operator of a 205-room, full-service, beach resort hotel for over 20 years. He is a third-generation hotelier who has over 30 years of experience working in full-service hotels.
Mr. Spirides rose up through the ranks of his family's hotel company working in every position from restaurant dishwasher to front desk clerk to general manager to chief executive officer. Today, through his company Spirides Hospitality Finance Company, he finds it very rewarding to assist hotel owners with their financing needs, having walked a thousand miles in their shoes.
Members of the Spirides family have owned, operated, developed, and advised hotels and restaurants for over 90 years, since the 1920s. In fact, in 1970 Mr. Spirides's late father George H. Spirides assisted his good friend Cecil B. Day to design, open, and manage the world's very first Day's Inn near Savannah, GA, and he subsequently became the first manager of the world's first Day's Inn early in his career as a distinguished owner and operator of hotels.

Mr. Spirides holds a Master of Business Administration degree from Mercer University and a Bachelor of Science degree in Hospitality Administration from Florida State University. He has also been awarded the Advanced Certification in Real Estate and Hotel Investment from Cornell University's School of Hotel Administration, and he is a published book author of hotel history. He was previously a commissioned officer in the U.S. Coast Guard and is a military veteran.
Please visit http://www.hospitality-finance.com for more information.
Linkedin Profile: https://www.linkedin.com/in/hspirides/
Mr. Spirides can be contacted at +1 813-327-5101 or harry@hospitality-finance.com
Author's Articles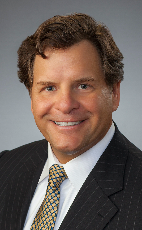 By Harry Spirides, President, Spirides Hospitality Finance Company