Editorial Board Guest Author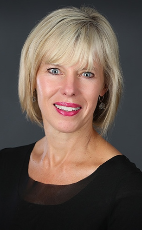 Ms. Strommen
Heidi Strommen
President, ProHost USA, a division of Distinguished Programs
Heidi Strommen is President of ProHost USA, a division of Distinguished Programs, a national insurance program administrator specializing in hospitality and real estate based in New York City. Ms. Strommen joined ProHost USA in 1990 as Vice President of Operations and in 2008 was named company president. In 2019, ProHost USA was acquired by Distinguished Programs.

ProHost provides specialty insurance programs for restaurants and related risks through independent retail insurance agents across the country. The comprehensive program offerings available through ProHost vary by state and include: property, general liability, liquor liability, auto and excess/umbrella.

Ms. Strommen is also a charter member of the Target Markets Program Administrators Association, an organization dedicated to the unique challenges of Program Specialists. In 2013, the Association recognized her as a Certified Programs Leader. She was elected to the Target Markets Advisory Board in 2011 and served a two-year term as the Association president from 2015 through 2016.

Prior to joining ProHost in 1990, Ms. Strommen served as a policy analyst for the Minnesota Department of Commerce

Ms. Strommen has authored articles about insuring restaurant exposures for various industry magazines including Risk & Insurance, Insurance Journal, Agent and Broker and Rough Notes and has participated as a panel member at numerous insurance conferences and events.
Ms. Strommen earned her Bachelor of Arts degree in government from Cornell University in Ithaca New York. She also holds a master's degree in business administration from Metropolitan State University in Saint Paul, Minnesota.

Please visit http://www.prohostusa.com for more information.
Linkedin Profile: https://www.linkedin.com/in/heidi-strommen-cpl-mba-0943419/
Ms. Strommen can be contacted at +1 952-924-6973 or hstrommen@prohostusa.com
Author's Articles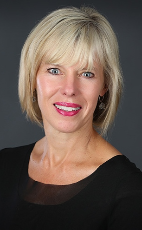 By Heidi Strommen, President, ProHost USA, a division of Distinguished Programs