Editorial Board Guest Author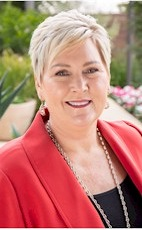 Ms. Krohn
Laura Krohn
Director Spa & Wellness, La Cantera Resort & Spa
With more than 20 years dedicated to the field of spa and wellness, Laura Krohn, MPH, brings with her an understanding of the profound difference that spa professionals can make in their clients' lives. Her extensive experience leading, and in some cases, launching, world class spa operations across the globe, includes properties in Beijing, China (Mandarin Oriental); Big Sur, California (The Spa at Ventana); at Silicon Valley's primary venture capital corridor (Sense Spa at Rosewood Sand Hill), Maui, Hawaii (Fairmont Kai Lani); St Regis, California (Remede Spa), and in Phuket, Thailand as Regional Operations Director overseeing 7 location, including Four Seasons, Bangkok.
Ms. Krohn's early career success in hospitality Food & Beverage preceded her studies at San Jose State University where she earned her Bachelor's degree in Nutrition Science and her Master of Public Health. Her subsequent experience as a licensed massage therapist, personal trainer, nutritionist, and public health manager, uniquely qualified her to lead several prestigious spas across the globe as she combined her strong scientific knowledge of the foundations of wellness practices with her equally strong awareness of the role of care-giver service delivery.
Over the years, Ms. Krohn has also succeeded in educator and consultant roles with both established and up-and-coming wellness brands and resorts. Ms. Krohn also served as a Group Therapeutic Leader in an Acute Mental Health and Substance Abuse Disorder Level I Detox Hospital and is licensed in Residential Care for the Elderly in the State of California.
Currently, Ms. Krohn leads the Loma de Vida Spa at La Cantera Resort as Director of Spa and Wellness. Volunteer work at the Community Food Bank (in Tucson, AZ) and previous service at the national International Spa Association have provided further channels for her compassionate professionalism that leads wellness teams to greater excellence.
Please visit http://www.lacanteraresort.com for more information.
Ms. Krohn can be contacted at +1 210-558-2232 or lkrohn@lacanteraresort.com
Author's Articles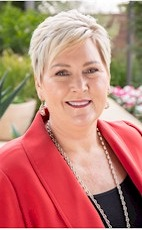 By Laura Krohn, Director Spa & Wellness, La Cantera Resort & Spa