Editorial Board Guest Author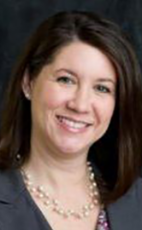 Ms. Fugitt-Schultz
Julie Fugitt-Schultz
Co-Practice Leader Hotels Specialty Practice Group, Integra Realty Resources
Julie Fugitt-Schultz, CCIM, a seasoned real estate valuation expert with more than two decades of experience, serves as Co-Practice Leader of Integra Realty Resources' Hotels Specialty Practice Group, which offers valuation services for lending, market/feasibility studies, insurance appraisals, and litigation support.
Over the past 36 months, IRR has completed 2,500 hospitality assignments totaling more than $25 billion in asset value, ranging from small, independently owned bed and breakfasts, to major luxury hotel brand portfolios.
In addition to her role as National Co-Practice Leader of IRR's Hotels Specialty Practice Group, Ms. Fugitt-Schultz serves as Director of Hospitality Valuation of the IRR-Memphis/Jackson office. Her experience spans across a broad range of commercial real estate valuation assignments with an emphasis on trophy quality assets and hospitality properties, along with acquisitions experience for institutional quality assets with single asset values ranging from $200 million to over one billion dollars.
Prior to joining IRR, Ms. Fugitt-Schultz served as Vice President of JLL, where she focused on appraisals, market studies, and consulting assignments nationwide.
Notable valuation assignments include The Drake Hotel, an iconic Chicago, Illinois landmark hotel with 535 luxury guest rooms; The Peter Island Resort and Spa, a five-star, luxury resort in British Virgin Islands featuring 55 deluxe beachfront rooms and villas; and the Ritz Carlton Hotel and Residences, a luxury five-star, 13-story resort located on Key Biscayne island in Florida, featuring 450 guest rooms.
Integra Realty Resources (IRR) is the largest independent commercial real estate valuation services firm in North America, covering more than 60 markets with nearly 600 employees throughout the United States, and the Caribbean.

Please visit http://www.irr.com for more information.
Ms. Fugitt-Schultz can be contacted at +1 703-965-1406 or jschultz@irr.com
Author's Articles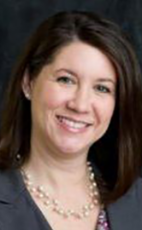 By Julie Fugitt-Schultz, Co-Practice Leader Hotels Specialty Practice Group, Integra Realty Resources