Editorial Board Guest Author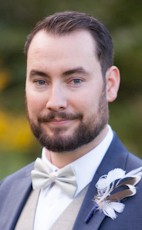 Mr. Sines
Dan Sines
CEO, Traitify
Dan Sines is the CEO, co-founder, and Chairman of the Board of Traitify, a visual-based personality assessment SaaS platform. An entrepreneur to the core, Mr. Sines has an extensive background in user experience and graphic design. His past experience managing design firms led him to create his own social media marketing & production firm, Retrofire, Inc. along with Traitify co-founder, Josh Spears.
Following advice from his father to never have a job, but rather a passion, Mr. Sines focused on his dream of helping others find their purpose. By combining his interest and experience in graphic design and user experience, he co-founded Traitify to create happiness in the workplace.
Nearly 10 years later, Traitify makes the power of personality accessible to create a new standard of connecting businesses, job seekers and employees, helping them better understand themselves, their environments and how to perform their best. Companies like McDonald's Canada, JO-ANN Stores and Lowes Foods rely on Traitify to stand out from competitors at every step of the candidate experience.

Founded in 2011, Baltimore-based Traitify unlocks the potential of psychology and big data through a visual-based personality assessment that is quick, accurate, and accessible to businesses and entrepreneurial developers.
Traitify's current customers (for its SaaS-based version) include more than 200 organizations in a range of industries. The Traitify team is made up of technology-industry veterans with experience in software, design and multimedia as well as an in-house psychology team.

Please visit http://www.traitify.com for more information.
Linkedin Profile: https://www.linkedin.com/in/danielsines/
Mr. Sines can be contacted at +1 443-687-7866 or dan@traitify.com
Author's Articles