Editorial Board Guest Author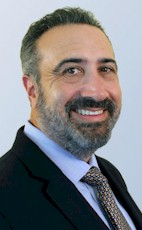 Mr. Harouche
David Harouche
Founder & CEO, Multimedia Plus
Dave Harouche is Founder, Chief Executive Officer, Chief Technology Officer of Multimedia Plus. For more than 20 years, Mr. Harouche has developed innovative, technology-driven programs for a broad range of clients, making Multimedia Plus the foremost provider of learning and communications solutions and a resource for market intelligence.
Mr. Harouche oversees all company operations. Prior to founding Multimedia Plus, he worked at Ann Taylor in a variety of roles, from systems training and support to video production.
Multimedia Plus is transforming the way brands communicate globally. MMP's patented technology platform, INCITE, ensures performance and execution of company strategies - where it counts - with customers. The company's programs are being used by brands globally and are translated into more than 22 languages.
Recently, MMP launched a Daily Health Check module, a new tool that is being used by the retail and hospitality industries, to help ensure a safer work environment during the pandemic and beyond.
Mr. Harouche earned a B.S. in Finance and Information Systems from New York University and graduated with honors from The Stern School of Business.

Please visit http://www.multimediaplus.com for more information.
Linkedin Profile: www.multimediaplus.com
Mr. Harouche can be contacted at +1 646-780-9711 or Dave@multimediaplus.com
Author's Articles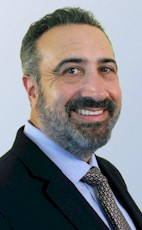 By David Harouche, Founder & CEO, Multimedia Plus