Editorial Board Guest Author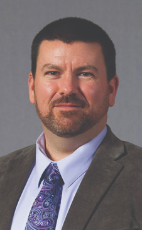 Mr. Zeigler
Brent Zeigler
President & Principal, Dyer Brown Architects
Brent D. Zeigler, AIA, IIDA, Principal and President at Dyer Brown Architects, has extensive professional experience in architecture and interior design. His career-long focus on both disciplines with qualifications as both a licensed Architect and a NCIDQ Certified Interior Designer, provide him with a unique perspective on the process and the profession.
Mr. Zeigler's experience includes the design of a broad range of hospitality, retail, office, restaurant, residential and mixed-use spaces. He is an active member of the Boston Society of Architects and the New England chapter of IIDA.
Mr. Zeigler works closely with senior management to direct the strategic growth objectives in each of the firm's sectors, and continues to help guide the firm's overall design direction. Since joining Dyer Brown in 2011 his design talents and leadership capabilities have contributed to its growth, including doubling the firm's staff size, and to significantly diversifying its body of work.
Recognized nationally for its award-winning portfolio of architecture and interior design projects, Dyer Brown Architects offers a fully integrated suite of professional services including high-level building owner and corporate advisory as well as 3D concept visualization. The firm's clients range from property owner/developers and end-users to global corporations and leading regional brands in such market sectors as workplace, retail, hospitality and higher education.
Known for its unwavering commitment to both design excellence and client service, Dyer Brown's 50-plus professionals forge long-lasting relationships with business leaders, building owners and brokers, and institutional leaders. Dyer Brown believes that buildings and spaces -- the backdrop to our daily, shared experience -- should always be inspiring, useful and enjoyable.
Please visit http://www.dyerbrown.com for more information.
Linkedin Profile: https://www.linkedin.com/in/bzeigler/
Mr. Zeigler can be contacted at +1 617-426-1680 or bzeigler@dyerbrown.com
Author's Articles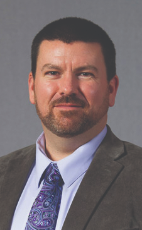 By Brent Zeigler, President & Principal, Dyer Brown Architects