Editorial Board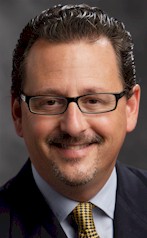 Mr. Holzberg
Mark Holzberg
Chairman & Chief Executive Officer, Hotel Technology Solutions, Inc.
Mark Holzberg founded Hotel Technology Solutions, Inc. (HTS) in 2006 with a vision to acquire and build a platform company to provide a holistic solution to the technology needs of the hospitality industry. In December, 2007 HTS acquired Lorica Solutions after an extensive diligence process, seeing in Lorica just the platform it was looking for - a combination of leading technology, an in-depth understanding of the hotel industry and exceptional NOC and Help Desk support. Mr. Holzberg has more than twenty years' experience running and building profitable companies and business units, through a combination of organic growth and acquisitions. He has held CEO and other senior executive positions with companies in the travel and hotel technology vendor space for over fifteen years. As President and CEO of AlphaNet Hospitality Systems, Holzberg introduced InnFax to the hospitality industry in the early 1990's, built and managed its organization, and led the company through its IPO and later diversification. Subsequently, Holzberg served as Chief Financial Officer of TravelCLICK, Inc., where he was instrumental in helping to build the Company from its start-up phase to a profitable $140 million firm with more than 10,000 hotel customers world-wide. Among other achievements at TravelCLICK, Holzberg led the Company's successful fundraising efforts, managed its relationship with Bain Capital, and executed several acquisitions, including that of iHotelier, which served as a core business component fueling much of TravelCLICK's growth. Later, Holzberg as President of Bartech the Americas, re-engineered the sales force and business process of this international supplier of automated hotel minibar systems. Holzberg has also served as President of Travel Development at Western Union Corporation and as a senior consultant with The Graycon Group. Earlier, Holzberg acquired and served as CEO of a ground and air courier company after beginning his career working for a merchant banking and buyout firm. He is also a former U.S. Army intelligence officer. Mr. Holzberg is a Phi Beta Kappa graduate of George Washington University, where he was an Alternate Truman Scholar.
Mr. Holzberg can be contacted at 410-757-0586 or mholzberg@loricasolutions.com
Author's Articles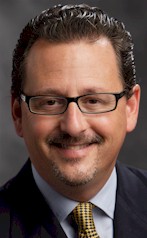 By Mark Holzberg, Chairman & Chief Executive Officer, Hotel Technology Solutions, Inc.