Fitness Matters: Tailoring the Fitness Amenity
By Bryan Green Founder & CEO, Advantage Fitness Products | July 12, 2010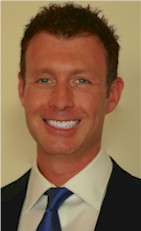 A common mistake made in hospitality as it relates to the fitness amenity, is trying to offer a "health club" look and feel within the confines and constraints of a hotel or resort. Unless you have 40,000-60,000 square feet available, achieving health club levels of scope and segmentation are simply unrealistic. A more-tailored approach in terms of exercise consolidation, functionality, and aesthetics are both advisable and reasonably expected by your guests. The solution is to provide your guests what they need while they are with you versus what they expect from a membership level facility they frequent at home. This then is our foundation for effective planning & design for the hospitality-based fitness amenity.
Although there are logical constraints to how extensively the fitness amenity can be developed, there are also very distinct advantages to a more-specialized environment – one that is tailored around efficiency, convenience and relevance to your customers. What are these advantages and how are they achieved? Let's begin by focusing on what not to do:
The "DON'Ts"
"Variety is not the spice of the life of your fitness facility"
Having it all may sound good, but that's hardly the case with the fitness amenity. Not only is offering a smorgasbord of equipment from different suppliers generally not recommended, it can also be incredibly unsightly. The varying heights, shapes and size profiles, varying color schemes and other aesthetic details or design features can make it look like you went shopping at a garage sale for your fitness equipment. The significantly larger expanse of a health club is much more conducive to this type of variety. But such is not the case with the more-limited confines of the typical hotel or resort-based fitness center. Equally, if not more important is maintaining a level of simplicity that ensures a shorter learning curve for your guests. This is critical, because these transient users are typically trying to fit a myriad of activities into their limited stay. Therefore, they need to easily and comfortably get into and out of their workouts. Limiting the equipment offering to one or two specific brands develops user-friendliness. Many operational features are similar across varying pieces within the same product line or from the same manufacturer. Electronics across varying types of cardiovascular equipment (e.g., treadmills, ellipticals, and recumbent bikes) are an example of this. Same goes for strength equipment and consistencies in the systems for weight load and seat adjustments throughout "the circuit."
"The Essentials of Entertainment"
Don't provide a one size fits all entertainment offering. Facilities that put up a lone TV monitor in the corner with the sound blaring at a level that may be audible across the room, but is flat out annoying in closer proximity and will surely alienate guest that don't appreciate the current channel. Today's consumers are use to having personal preference and choice. You can bet on any given afternoon, one guest wants to watch Oprah and the other CNN. Today, "personal" entertainment is essential, which is why personal viewing screens have become the norm. Another consideration is the fact that those who are dedicated to working out while on the road are far less likely to visit the fitness facility seeking socialization. Rather, listening to music or watching their choice of programming is important to them staying focused on the business of exercise and will leave them with a far more satisfying experience. Let's face it, it's harder to self-motivate for exercise when on the road, so the last thing you'd want to do is provide further impediments for your valued guests.
"Flooring is a part of Fitness"
Don't select a floor covering that would be conducive to your lobby, but only serves to create an unsafe foundation for fitness. Within a fitness environment, safety concerns outweigh those of style. Rubber flooring is essential for a non-slip cushion surface that supports any form of exercise. And remember, it's the 21st Century. Safety and style can coexist. A plethora of choices exist today in rubber flooring, some that even replicate the look of wood floors. From a hygiene and maintenance perspective, you will also reduce the growth of bacteria, odd smells, and save considerable long-term costs associated with carpeting that needs more frequent replacement.
Please Login to read the full story, or you can Get Free 30-Days Hotel Business Review
The Hotel Business Review articles are free to read on a weekly basis, but you must purchase a subscription to access
our library archives. We have more than 5000 best practice articles on hotel management and operations, so our
knowledge bank is an excellent investment! Subscribe today and access the articles in our archives.