The Waste Hiding in Plain Sight
By Brian Mitchell, Principal, Mitchell Performance Systems
Co-authored by Evan Mitchell, Senior Consultant, Mitchell Performance Systems
** This is the third article in a series on improving revenue and profits from F&B
Hospitality is an industry of lean margins. And when margins are this lean, waste is the greatest enemy of profit. So it makes sense to do what can be done to eliminate waste in beverage service. To control stock and more effectively manage inventory. It makes sense to address over-pouring, spoilage, breakage and other areas of beverage waste.
Businesses spend significant funds on sophisticated software interventions to streamline stock control and pinpoint over-pouring problems. They spend significant funds on spoilage-minimizing technology, vacuum and gas wine-preservation systems, and the resultant staff training. These funds are seen as an investment, in preserving margins in the future. But there's a far greater waste that doesn't end up itemized on a stocktake or inventory report. It's not the 3% over-pour on a beverage sale. It's all of those other potential sales that are never made.
The aperitifs and cocktails… glasses of champagne, glasses of wine, entire bottles of wine… bottles of mineral and spring water… glasses and half-bottles of dessert wines… liqueurs, digestives, fine spirits… Sales never made.
Dozens of wasted sales each shift, hundreds each week, thousands every month… what's that each year…? That's the real and overwhelming cost to a business. So often not seen, it's the hidden cost that's hiding right out there in plain sight. And the tragedy is more than these wasted sales. The real tragedy is how relatively easy it is to avoid such waste. To ensure that a front of house team - any front of house team, your front of house team - is primed to recognize the sales opportunities where they arise, and even create opportunities themselves. To ensure that everyone on the floor, from manager on down, knows exactly where the opportunities lie, so that none of them are wasted.
Key Beverage Points
What it comes down to, more than anything else, is timing. There are moments, at every table during every service, when guests are most predisposed to take sales recommendations. Call them key beverage points. There are a multitude of these opportunities, at least a dozen for each table during any service (potentially even more, depending on the nature of your cuisine and the flow of service in your dining room). Even better, these represent genuine incremental business. They are sales that may not otherwise have occurred. That's a real boost to the bottom line. And there's a service upside as well. Two of them, in fact. First of all, these key beverage points are the moments when it's least intrusive to interrupt the table's flow of conversation, and enquire whether they would like another glass, another bottle, a different bottle…?
Intrusiveness is a continual complaint diners have about service. The late Christopher Hitchens, Vanity Fair columnist and famed bon vivant and raconteur, described such an episode when eating with friends "at a fairly decent restaurant" (for which read 'upmarket'). Coming to the climax of an engrossing story, he was intruded upon by the waiter clumsily, inappropriately and unnecessarily interrupting the table. Punch line ruined, guests antagonized and host infuriated - all because of poor timing.
Diners often find it hard to distinguish between a genuine attempt at service from a waiter, and intrusiveness. In our writings we identify several principles of diner psychology. A key one is that diners are predisposed to be influenced by floor staff - but only if they perceive them to be professional. Poor timing will kill that perception.
The second service plus of key beverage points is that being easy to remember and respond to, they lead to consistency of behavior. They establish the perception that suggestions are at all times in the diner's interest. Not only does this lead to incremental sales, those sales are valued and appreciated by the diner. Clumsy, badly timed and unsuccessful recommendations on the other hand, simply cause resentment.
To restate, there are at least a dozen key beverage points on every table through every service. Let's examine the dynamics of just a couple of these.
Key Beverage Point - when diners are first seated
Numerous studies have shown that this is the single point of greatest wasted opportunity. And a sale lost here can't be made up, no matter what sales are made throughout the rest of the evening.
The opportunities at this point are also rich in their potential. This is suggestion selling at its purest. You can refer to the cocktail list, and single out a specialty cocktail. Refer the diner to the range of sparkling wines which make perfect aperitifs. You might use the establishment's cuisine to incline the diner to a certain pre-dinner drink - French, perhaps a pastis (but really, Champagne's the gimme here); Mexican, a margarita for sure, or even something from your prestige selection of tequilas; Greek, when in Athens an ouzo… Italian, a Bellini say, maybe Campari, or perhaps an Aperol spritz as the perfect palate-primer…
Some front of house staff have, over time, developed a "pre-dinner schtick" that becomes more comfortable, more genuine and more effective with use. A maître d' we know well opens musingly with, "I always like to start with a gin and tonic… tall glass, lots of ice, squeeze of lemon… or do you prefer lime?" (surreptitiously making use of that simplest but most powerful of sales techniques, the alternative close). His good will is endearing, his enthusiasm infectious, and as to his strike rate, well that's astonishing.
Wasting this moment, not even making an effort when a diner says "I'll just have a look at the wine list"… that's a wasted opportunity that can't be clawed back. And it also sets a poor precedent. Our g&t friend gets the beverage sale more often than not, but in doing so he also sets up the table to be receptive to his recommendations for the rest of the evening.
Now it's true that this Key Beverage Point, being the very first for any table, has some unique elements to it. Diners are observant of their waiter's presence, and probably waiting for them to instigate proceedings. What about as the evening unfolds, as discussion at the table becomes more intimate, or more animated? When diners are expecting floor staff to be discrete presences, attending to their needs, but never intruding on the table's dynamic?
Key Beverage Point - when the wine bottle is empty
This is a classic selling opportunity - when a table can be asked whether they'd like another of the same, like to move to a rose, to a red, to a bigger red, like some suggestions for matches to their individual dishes (utilizing your extensive by-the-glass program)… But say at that point they're deeply involved with each other (whether it's a couple, a foursome, family group, business dinner…). They're not sparing a glance to you with the now-empty wine bottle in your hand. Not to worry, their glasses are all full enough for the moment, and it's not long before the next Key Beverage Point arrives, with the main courses. That's the power of this concept. The sheer number of Key Beverage Points allows maximum scope and flexibility. Should for any reason an opportunity be unavailable at one point, it can be picked up at another.
Key Beverage Point - when a course is brought to the table
The arrival of dishes will most always call a table out of their conversation. It's all of a sudden easier to catch the host's eye, to pick up on a comment made about a dish being set down, anything really, to grab the focus for a moment.
A classic situation at this point (especially for tables of two or four) is the one described earlier - food just arrived, half empty glasses and no more wine in the bottle. Musing, "would anyone care for another glass of wine…?" will invariably have at least one diner begin to respond favourably. Even if the rest of the table's consensus seems to be "No", it's the implied "Yes" of the single diner that should be zeroed in on. You don't want to alienate the table by pushing on them a further bottle they've said they don't want, but the wines by-the-glass selection can be used to tempt the responsive diner.
And that can so easily open up the whole table again. It often happens that one or some others say, "Oh alright, I'll have another too." Not choosing to pursue this opportunity could actually wind up wasting several glass sales, or even a bottle.
Diners will have different motivations in deciding on another glass when someone at their table opts to have one. It could be generosity of spirit - "I wouldn't want them to feel they're drinking alone". It could as easily be selfishness - "We're splitting the bill, and I don't want to pay for a glass for them without one for me." Whatever their motivation, yours is improving spend and profit, and service - by making sure that everyone at the table gets exactly what they want.
A culture of opportunities taken, not wasted
A service mantra of ours is - you don't need to be a wine expert to sell and serve wine expertly. While knowledge has its part to play, technique will trump it every time in a sales situation.
A sound technique enables all floor staff to be as good as they can be - regardless of relative levels of experience, aptitude, and the 'je ne sais quoi' that just makes some waiting staff better people-persons. Technique takes the mystery out of staff performing to their peak. It's easy - if they know when to do what. Addressing wasted sales opportunities by applying the discipline of Key Beverage Points has another significant payoff to your business.
Staff development, motivation, satisfaction… and higher retention.
Key Beverage Points promote a culture of recommendations to diners that are appropriate in type and timing.
Key Beverage Points promote a culture of opportunities taken, not wasted.
Key Beverage Points promote a culture of genuine up-servicing … rather than transparent up-selling.
Higher spend and happier diners - who wouldn't raise a glass to that?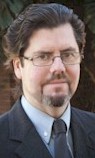 This article was co-authored by Evan Mitchell, Senior Consultant, Mitchell Performance Systems. Mr. Mitchell's interest in the dining experience began in his university years when he worked as a waiter and later sommelier in leading Australian restaurants. On graduating from the University of Sydney with an Honors degree in English Literature and Psychology, he continued to work in the restaurant industry until joining Mitchell Performance Systems (MPS) as a designer and consultant. After a number of years working on sales productivity strategies for leading US consumer products companies, he returned to his earlier love, the food and wine area. He now leads the MPS consulting activities within the restaurant industry. He has co-authored three publications on wine and numerous articles on the dining experience. Mr Mitchell can be contacted at emitchell@psychologyofwine.com
After completing a PhD in Psychology at the University of Sydney, Brian Mitchell spent several years in clinical practice. He moved into retail consulting with the Mandev International group. He became President of the North American, Asian, and Australian operations. He also pioneered performance management systems within a major football code. In the mid-1990's Dr Mitchell established Mitchell Performance Systems (MPS), consulting with the consumer packaged goods industry. The company worked on techniques to improve sales and negotiation. Mr. Mitchell has also worked on improving revenue and profits in restaurant Food & Beverage. Dr. Mitchell can be contacted at brian@loveandwine.com.au Extended Bio...
HotelExecutive.com retains the copyright to the articles published in the Hotel Business Review. Articles cannot be republished without prior written consent by HotelExecutive.com.