Pest Management During a Renovation
Avoid Unwanted Guests During Your Next Remodel
By Ronald Harrison Director of Technical Services, Orkin Commercial LLC | February 19, 2017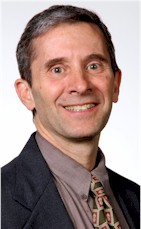 In the age when reviews are a Tweet away and websites such as TripAdvisor leave a long trail of guest comments, hoteliers are under increasing pressure to keep properties up to guests' high standards. While a quick coat of paint or a new set of furniture can often keep a hotel looking great for a while, eventually every hospitality professional has to manage a major renovation. Ultimately, renovations will enhance your property's value and improve guest experience, but the process can be chaotic as you try to provide a great guest experience during major construction.
Pest management may not have been on your list of things to check before starting renovations, but pests can always invade, so even though you're concentrated on your renovation, don't let your pest control slip. That's because renovations can disrupt the sanitation, maintenance and pest management programs you have in place at your property. Unfortunately, many pests don't vacate during renovations – they just request a room change. And if a neighboring property is undergoing renovations, that could send pests looking to check into your hotel for shelter. Any disruption of a pest's normal habitat could cause them to be confused and to act differently – a mouse might run through an open door or a wasp that was happy in its tree once disturbed might sting someone. And so on.
Construction sites can create new attractions for pests, such as pooling water, piles of construction materials, or even leftover construction worker lunches. Cockroaches, rodents, flies and other pests are attracted to food, warmth, shelter and water – and construction sites often have plenty of those. That's why it's so important to keep up good pest control management practices during construction.
Which pests are introduced during renovations depends largely on where your property is located and seasonal conditions. However, no matter which ones check in, they can damage your property, your reputation and your bottom line. Roaches, rodents and other crawling pests can carry pathogens, which can cause disease. Termites can quickly erode your hotel's foundation and turn renovations into a full-blown re-build. Mosquitoes can breed in pooled water.
By taking preventative measures and working with your contractor and pest management professional, you can help keep pests away from your hotel, and subsequently, out of your online reviews.
Before Renovations Begin
Please Login to read the full story, or you can Get Free 30-Days Hotel Business Review
The Hotel Business Review articles are free to read on a weekly basis, but you must purchase a subscription to access
our library archives. We have more than 5000 best practice articles on hotel management and operations, so our
knowledge bank is an excellent investment! Subscribe today and access the articles in our archives.