How Technology Will Change the Guest Experience
By David Ashen Principal and Founder, dash design | October 08, 2017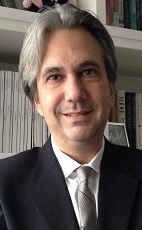 For better or worse, technology has influenced the way we work, socialize and travel in significant ways and, certainly, will continue to do so well into the future. The guest experience is no exception to that influence and one I see as undergoing radical challenges in the next five years.
From mobile check-ins to app integrations, like Seamless.com food delivery, guests are beginning to attend to their needs in new ways. After all, if patrons check-in through an app, does that mean the venue's on-site staffing will be affected, that is, reduced, forcing guests to find their rooms on their own? If guests order meals through an app, will the brand's restaurant need to be reconfigured—or become no longer necessary? And what will that mean for hungry guests? What about the scale of a venue's public spaces and lobbies? Will they be reduced? Or eliminated? Will it no longer be possible for guests to meet and mingle in a venue's public spaces? Is it possible for venues to plan for flexibility to accommodate new technologies? And how will those inventions further affect the guest experience
Innovations happen by the minute. One day the iPod is the hottest device, and within a seeming moment, it's become a relic. Apps pop up by the thousands, social media platforms regularly morph in new ways and hardware becomes outdated, for the most part, within a mere two years.
What does all this mean for the hotel brands, owners and guests? How can one predict what's coming up in the next few years and the ways those interests will affect the industry or shape lifestyles? I'm no psychic, but there are indications of how the coming role of technology will affect the hotel environment and guest experience in the near future.
In general, hotels are divided into active spaces, meaning those that are front-facing to the guest, and passive locations, that is, those at back of house and behind the scenes where technologies that help optimize things such as building systems and hotel operations typically are housed. These areas and their associated equipment tend to form the 'brain' of a building, delivering the intangible aspects of the guest experience.
For instance, Marriott properties' mobile check-in program allows guests to walk up to the location's desk and get their key without any wait. Now hitting the market is the next step in mobile check-in, in the form of scannable codes that are sent to guests' phones to provide access to their rooms without a key card. The hardware already is being installed as the standard in many properties and, no doubt, will be the standard across the board within the next five years.
Please Login to read the full story, or you can Get Free 30-Days Hotel Business Review
The Hotel Business Review articles are free to read on a weekly basis, but you must purchase a subscription to access
our library archives. We have more than 5000 best practice articles on hotel management and operations, so our
knowledge bank is an excellent investment! Subscribe today and access the articles in our archives.