10 Luxury Travel Trends to Watch For
By Lorraine Abelow Founder & President, Abelow PR | October 29, 2017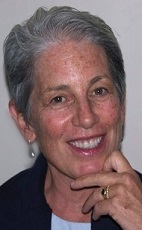 Luxury travel is one of the most lucrative segments for hoteliers, but success depends on publicizing that you are innovating and a market leader. A travel public relations company that specializes in hospitality PR monitors the emerging trends worldwide to best position its hospitality clients for success. These trends shift quickly in today's digital environment, so it is vital to stay abreast of them by subscribing to Google Alerts, and regularly reading top media outlets like Skift. It is important to position your property in the context of trends, because that is what will perk up the ears of editors, journalists and the all important bloggers.
1. What is the Most Significant Trend for 2017?
Experiential and authentic travel is the buzzwords that tickle people's fancy. Not just going to the same hotel or destination, they are looking for new destinations. Even in the private jet sector, people aren't repeating the same routes. Customers are actively seeking out new and different places all the time and a top public relations agency can get you exposure to appeal to their new instincts and attract reservations. The growing affluent market is looking to expand their horizons, so position your property as offering an experience they have not had before.
2. What is Changing in Family Travel?
Adventure – budget or luxury style tops many families bucket list nowadays. So it is smart for hoteliers to create packages that offer exciting excursions that are active. Since often the group is comprised of extended families, and multi-generational, it is wise to have an excursion specialist. It could be saying at a three or four-star hotel in Colorado or California, and hiking in Yosemite, for example, if the kids of old enough.
Publications to promote your story range from Conde Nast Traveler to the New York Times. There are also the highly influential Mom blogs, with their devoted readers. And since moms, or grandmothers are the ones most frequently planning vacations, marketing to them will be fruitful.
Please Login to read the full story, or you can Get Free 30-Days Hotel Business Review
The Hotel Business Review articles are free to read on a weekly basis, but you must purchase a subscription to access
our library archives. We have more than 5000 best practice articles on hotel management and operations, so our
knowledge bank is an excellent investment! Subscribe today and access the articles in our archives.