The Influence of Theme Park Design on Hospitality
By Scott Acton CEO & Founder, Forté Specialty Contractors | November 19, 2017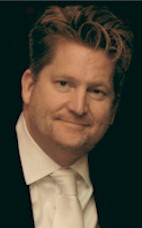 With an influx of recent theme park revamps like Marvel's Guardians of the Galaxy at Disney's California Adventure, Justice League's Battle for Metropolis at Six Flags and many more on the horizon such as Star Wars Land (Disneyland), and Nintendo World or Fast & The Furious (Universal), it's no surprise that theme park designers know what it takes to thrill the general public and play to their fascination with being fascinated.
Theme park designers have known, and implemented for decades, a common strategy to keep the public engaged: this strategy is multi-sensory and experiential design. As a result, there is no better time than the present for us to look at how multi-sensory and experiential design is impacting the hospitality industry and influencing consumer's purchasing decisions. With an ever-increasing craving for experience, it is critical for the hospitality industry to think, build and design with the overall experience in mind.
One of the largest consumer segments driven by experience is the millennial generation -- they are driving what's hot and seeking experiences to define them. Millennials now make up the largest generation in American history, comprising over one fourth of the U.S. population. According to a J. Walter Thompson Intelligence Study, 56 percent of millennials define themselves by their experiences more than other qualities, and 78 percent of them choose to spend money on a desirable experience over buying something tangible.
Forté Specialty Contractors has been at the forefront of multi-sensory and experiential-oriented design through our work in hospitality, restaurant, retail and the nightlife segments. We have quickly learned that a holistic approach - one that goes far beyond the visual design - is critical. This is as simple as understanding the emotion a space evokes based on the acoustics in a room, the feel of a finish, the temperature of the room, the visual clarity of an object. All of these elements factor into the overall guest experience, creating an environment that comes to life. The multi-sensory approach engages all five senses, triggers emotional memories and leaves a lasting impression.
So what key elements are theme parks using to attract and engage consumers that are now influencing hospitality design?
Bring the Outdoors in
When you're roaming the Marvel Zone at IMG Worlds of Adventure in Dubai, the world's largest indoor theme park, or splashing at Great Wolf Lodge's indoor waterpark, theme park designers have a knack for bringing the outdoors in, so you don't even realize you're not outside. The hospitality industry is now also embracing this blurring of the indoor-outdoor space creating such features as indoor waterwalls and waterfalls, multilevel terraces, rustic wooden furnishings, walled gardens, lush vegetation or panoramic views. Guests feel like they're one with nature and enjoying beautiful surroundings – whether they are inside or out. This is prevalent in a variety of hotel spaces from the Caribbean to Las Vegas. For Wynn Las Vegas, Forté was part of the team who created and built the "Lake of Dreams" with a 40-foot waterfall, a pine-topped mountain and nightly shows – a true "getaway paradise" that's still in the hotel.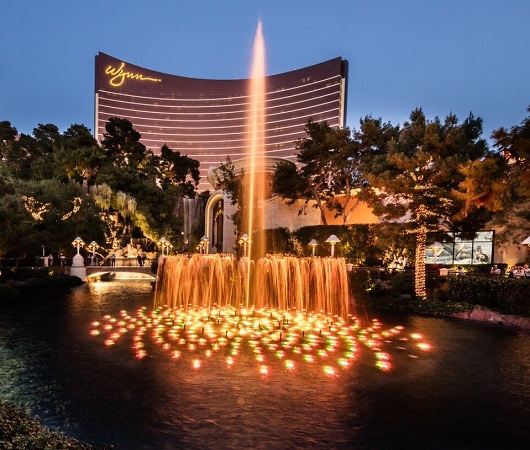 "Lake of Dreams, a 40- Foot Waterfall - Wynn, Las Vegas
Place Guests in the Middle of the Action
Whether it's the Millennium Falcon on a customized secret mission, an epic Star Wars adventure where guests are integral in the battle between the First Order and the Resistance, or The Fast & The Furious attraction at Universal Studios where guests become one of the drivers, guests love to find themselves in the middle of the action.
For hotels, this has now become the lobby. Beyond a place to check in, smart hoteliers have found that the hotel lobby is the main circulation hub. Creating an atmosphere where guests can take in a game of pool, have a cocktail, relax or accomplish business meetings, hotel lobbies are now being re-designed for multi-functionality. Guests not only feel welcomed and a part of the buzz the minute they walk in, but throughout the duration of their stay they find themselves in the middle of the action.
Forté had the opportunity to design and construct Wynn Macau's opulent atrium and 90' ceiling dome featuring intricate depictions of characters from the Chinese zodiac, engineered to open and reveal an illuminated aperture. These types of "otherworldly" interactions ensure guests are taken on adventures within adventures during their vacation and hotel stays.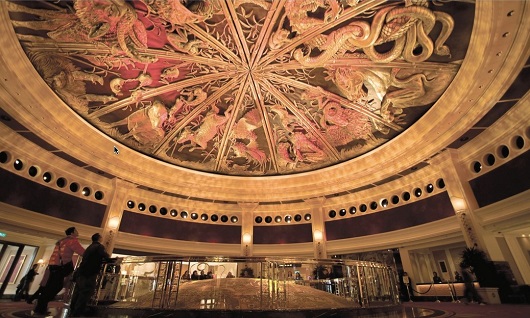 "Wynn Macua Atrium and 90 Foot Ceiling Dome
Employ Multi-Media and Technology
Technology has caused a dramatic shift across all aspects of both the theme park and hospitality industries. Advancements in technology and a greater need for connecting the physical and digital spaces have driven this. For example, projected installations have been recently featured at the Harry Potter attraction at Universal Studios Hollywood and in Disneyland's Sleeping Beauty Castle. Projected light shows have also been popular in Europe for years, thanks to generous public funding for the arts. But as the underlying technology has advanced and become more affordable, projection mapping has exploded in the U.S. The hospitality industry is also taking advantage of this technology. Guests are using personalized tablets to control everything from room temperatures to room service orders to room ambience and music. They are texting with emojis to order food, enjoying Li-Fi (internet connection through light) or no longer even interacting with humans, as seen at the Henn-na Hotel in Japan, manned solely by robots.
Keep Them Wanting More
The experience never stops. From the moment a guest enters the park, to waiting in line for only a 30 or 60 second thrill of a ride, it's all about keeping guests wanting more. Food stands are placed nearby so when guests exit a ride, mouth-watering scents fill the air, and the evening fireworks or light shows ensure they stick around long after dark. Similarly, the hospitality experience shouldn't end upon check-in. Guests can feel the relaxation when they enter their rooms and see a virtual fire log burning, step onto a bustling rooftop or smell the sizzling appetizers by the lobby bar. Now, hotels are going a step further, creating more unique guest experiences onsite that keep them coming back time after time. For example, Marriott's Renaissance Hotels have introduced Evenings at Renaissance, a free event for guests featuring local craft beverages chosen by the hotel bartender and local drink experts. The program is part of the brand's new It's Business Unusual global campaign to appeal to young business travelers.
Creating a unique and lasting experience for guests is shaping the present and future of theme parks and hospitality. The smartest hospitality approach is one that is multi-sensory and experiential-oriented to immerse all of the guests' senses, leaving a lasting impression that will keep them returning. In short, the "wow factor" is simply the totality of the experience.
The Importance of a Theme Park-Inspired Multi-Sensory Approach
A key concept in the new approach to customer service is the introduction of multi-sensory design similar to that found in theme parks during the past several decades. Traditionally, theme parks tend to create an immersive environment by engaging all five senses. For instance, Disneyland's approach to designing its various locations within the park includes authentic visual imagery such as architecture, sonic experiences including music and other sounds, smells and tastes of the cuisine, all corresponding to the customer's stereotypical perception of a given era being recreated - be that the Old West or futuristic scenery of the Star Wars saga.
When guests leave, they cannot necessarily pinpoint the one thing that made the experience so unique and memorable, yet it has left them wanting to come back for more. Subsequently, implementing a similar, theme park-like approach in the hotel industry would quench the millennials' desire for larger-than-life submersion into a media-infused environment.
Even though such an approach might seem like a simplistic implementation of a long-existing theme-park concept, there are notable differences between the two industries that need to be addressed in order to ensure its resilience within the hotel market.
The theme park industry has grown strongly over the past five years to more than $18 billion at a 5.4% annual growth rate, largely driven by the operators securing intellectual property rights to major film franchises and entertainment, bringing films and characters into exciting new features and experiential rides that have been driving revenue and increasing profit margins. These theme parks have long known what intrigues customers and keeps them coming back, and smart hoteliers are now catching on to this trend.
Scott Acton is CEO and founder of Forté Specialty Contractors, built on three generations of creative execution of some of the globe's iconic experiential spaces. Forté Specialty Contractors in Las Vegas, is a construction firm specializing in the hospitality, restaurant, retail, nightlife and entertainment industries. Mr. Acton is known for tackling some of the most difficult and high profile construction challenges in the industry. Mr. Acton attended "Disney University" where he learned the business and leadership skills needed to build a successful career. In 2002, Mr. Acton started his own company, Trevi Manufacturing. He is a 20-year resident of Las Vegas. can be contacted at 702-697-2000 or scott@fortedesignbuild.com Please visit http://fortedesignbuild.com/ for more information. Extended Bio...
HotelExecutive.com retains the copyright to the articles published in the Hotel Business Review. Articles cannot be republished without prior written consent by HotelExecutive.com.