Legalized Marijuana and the Hotel Industry
By Dana Kravetz Managing Partner, Michelman & Robinson, LLP | December 03, 2017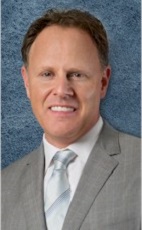 The numbers do not lie. As of this writing, 29 states and the District of Columbia have legalized medical marijuana, eight states (plus D.C.) permit its recreational use, and several additional jurisdictions have legislation in the works that may serve to legalize and regulate cannabis in some form. Another number of note – 64, which, according to a recent Gallup survey, is the percentage of adults in the U.S. that support decriminalizing pot. The takeaway for hoteliers: if you have not done so already, the time is now to address the impact of legalized marijuana on your business and the workplace.
The Federal Law
Before taking a deep dive into the issue, hoteliers may ask: "isn't cannabis illegal under the federal law?" The short answer is yes, but that is a qualified response at best. As the scale tips toward marijuana becoming legal throughout the country, pot continues to be against the law federally. The resulting dichotomy between the relaxed view of cannabis and its extracts at the state level and the current federal position on marijuana is an interesting one. According to the Controlled Substance Act, by which the federal government regulates drugs, there is no recognized difference between cannabis, cocaine, heroin or LSD. Likewise, the CSA does not distinguish between the medical and recreational use of marijuana. So technically, pot is illegal and users (even those with valid prescriptions for the substance) can be arrested, convicted and sentenced to jail under the federal law as it stands.
In practice, however, this is quite unlikely – at least for now – particularly with respect to the consumption of medical marijuana. And that is because the Rohrabacher-Blumenauer Amendment (formerly known as Rohrabacher-Farr) prohibits the U.S. Department of Justice from expending any monetary resources to prosecute medical marijuana users and sellers operating legally under state laws. The net effect of this law, passed during the Obama administration, is that efforts by federal prosecutors or drug enforcement officials to interfere with the sale of medical marijuana in states that have legalized it have been eviscerated.
This is certainly good news for the burgeoning legal marijuana industry, which has achieved annual sales approaching $7 billion, projected by some to balloon to $30 billion by 2021. Yet the changing of the guard in our nation's capital has many in the space holding their collective breath. Attorney General Jeff Sessions has a history of being ardently anti-marijuana; he has spoken out against its legalization; and he publically seeks to employ all means available to enforce the CSA. That being said, it is unclear if the Trump administration will leave the regulation of cannabis, at least medical cannabis, to the states, as is presently the case under Rohrabacher-Blumenauer – though that is set to expire this month.
Parenthetically, other federal statutes such as the Patriot Act (used primarily to justify the issuance of drug warrants as opposed to fighting terrorism) and the Bank Secrecy Act (with its Anti-Money Laundering rules) also create considerable hurdles for those in the legal marijuana industry, a "budding" sector in the U.S. – made up of retailers, wholesale growers, infused products/concentrates companies, testing labs and ancillary firms – that the Marijuana Fact Book 2017 estimates to employ up to 230, 000 full- and part-time workers. Nevertheless, even though Rohrabacher-Blumenauer hangs in the balance, the momentum is undeniable. Despite political uncertainty on the federal level, it seems rather clear that pot is on the road to becoming completely legal, it is just a matter of time. And that is why hotel and resort owners and operators must be equipped to navigate a changing landscape.
Marijuana Tourism
Los Angeles, California and Las Vegas, Nevada have always been top travel destinations, even more so now that a new subset of visitors may be adding these locales to their must-see lists – marijuana tourists. The tourism needle in also being moved in places like Colorado, Oregon, Washington, Massachusetts, Maine and beyond. And that is because the recreational use of pot is legal in these cities and states – a boon to the hospitality marketplace to be sure. But skiers in Aspen, gamblers in Lake Tahoe, sightseers in Seattle and foodies in Boston cannot necessarily smoke, vape, eat and drink cannabis to their hearts content given the strict legal limitations regarding where exactly marijuana can be used. Hoteliers must be aware of the applicable laws, which vary from state to state.
Take, for example, Nevada, where retail sales of marijuana are allowed to anyone 21 and older. Still, the only place the substance can be consumed is in a private residence; the law prohibits the use of pot anywhere else, including the hotels on the Las Vegas strip. In Massachusetts, consumption is confined to private residences as well, though other states are a bit less restrictive. As a rule, cannabis is banned in public, in view of the general public, on federal land (which includes many ski resorts) and inside restaurants, lounges, clubs, bars, sports stadiums and concert venues. As for hotels, jurisdictions that do not limit marijuana use to the home seem to leave it to the discretion of ownership and management to determine if pot is to be prohibited in guest rooms.
Given the relative infancy of legalized recreational and medical cannabis, the lack of uniformity between the various state laws that authorize its use, and the tension between state and federal regulation, there is much for hoteliers to be uncertain about. How should a guest with a valid medical marijuana prescription be handled? Can she smoke on the premises? Likewise, does the use of a vaporizer in a non-smoking room violate clean indoor air laws? And what about edible forms of cannabis – can they be consumed on site? The Standard Hotel chain seems to have answered this last question in the affirmative. Lord Jones, a maker of marijuana-infused edibles, plans on opening shops in the Standard's Hollywood and Downtown Los Angeles locations. In any event, the unknowns are many, and as the law continues to evolve and solidify, hoteliers should consult legal counsel to create compliant policies.
Marijuana in the Workplace
Even more questions arise concerning the consumption of pot by employees. Broadly, most marijuana laws do not affect existing employment laws, and, for the most part, employers maintain the authority to enact and enforce workplace policies restricting the use of cannabis by their workforce. But how do the laws impact the ability of a hotel employee – one who has been prescribed pot to treat a disability or serious condition – to consume medical marijuana while at work? Must his employer make accommodations allowing him to use the substance on the job?
The Compassionate Use Act of 1996, which legalized cannabis for medicinal purposes in California, confirms that employers in that state do not have to make accommodations for an employee's use of pot. But as laws continue to evolve, the treatment of marijuana in the workplace remains in flux. A decision in Massachusetts earlier this year is illustrative.
Justices there allowed an employee to take action against her employer for handicap disability discrimination, stemming from her termination for smoking pot on the job. When hired, the employee made clear that she consumed cannabis to treat Crohn's disease. Nonetheless, she was told that her medical marijuana use would not be an issue. It was. After failing a drug test upon her acceptance of employment, the employee was fired. In making its decision to terminate, the employer maintained that it followed federal drug laws as opposed to the more permissive rules in Massachusetts. Not surprisingly, she sued, alleging that her employer's refusal to accommodate her medical marijuana use was discriminatory. In ruling in the employee's favor, the Massachusetts Supreme Judicial Court recognized the existence of a right for such an accommodation – a first for a state's "highest" court.
Without question, the tide is turning. And because this is true from a business perspective as well, hotel and resort owners and operators considering zero-tolerance policies concerning pot and the workplace should pay heed to the lesson learned by employers in Colorado. When recreational marijuana was legalized there, many in management responded by implementing even stricter drug testing policies. The workforce reacted en masse, in the form of a reduced applicant pool that was as unanticipated as it was problematic. In turn, employers in the Centennial State, facing a shortage of potential workers, made a relatively abrupt about-face. Marijuana testing by businesses in Colorado is now in decline, and some companies have eliminated cannabis from their drug testing altogether.
As a practical matter, even if hotel employers were inclined to enforce zero-tolerance marijuana policies, doing so would be quite a challenge. Pot can remain in a user's system for more than a month, which means that firing an employee for a positive drug test may be no different than terminating an employee who drank a couple of cocktails after work weeks ago. A hardline stance on cannabis can also open the door to invasion of privacy claims.
The Upshot
As the statewide prohibitions against recreational and medical marijuana use continue to come tumbling down, and politicians work to define associated policies at the federal level, the hospitality industry is left to adapt to changes made thus far. On the plus side, this encompasses hoteliers availing themselves of the revenue generating possibilities that marijuana tourism offers. At the same time, hoteliers must endeavor to understand the relevant laws within their states of operation; review current guest and workplace polices; train management to handle the span of sensitive issues that cannabis consumption raises; inform employees that their use of pot – whether on or off the job – can lead to termination, depending upon circumstances; and be ever vigilant in keeping current on the law regarding medical marijuana and required workplace accommodations. One thing is for certain, it is high time for action – there is nothing hazy about that.
Dana A. Kravetz is the Managing Partner of Michelman & Robinson, LLP (M&R) and leads the firm's Employment Litigation Practice Group. Mr. Kravetz focuses his practice on counseling and litigating on behalf of hotel and resort management. He routinely defends his clients in various employment matters, including discrimination, sexual harassment prevention, wrongful termination, reduction in workforce, hiring practices, and wage and hour issues, including class action litigation. Mr. Kravetz has significant experience with virtually every aspect of employment litigation. can be contacted at 310-564-2670 or dkravetz@mrllp.com Please visit http://www.mrllp.com/professionals-Dana-Kravetz.html for more information. Extended Bio...
HotelExecutive.com retains the copyright to the articles published in the Hotel Business Review. Articles cannot be republished without prior written consent by HotelExecutive.com.