Conscious Workplace Culture: How to Make a Difference
By Mark Ricketts President & Chief Operating Officer, McNeill Hotel Company | December 27, 2020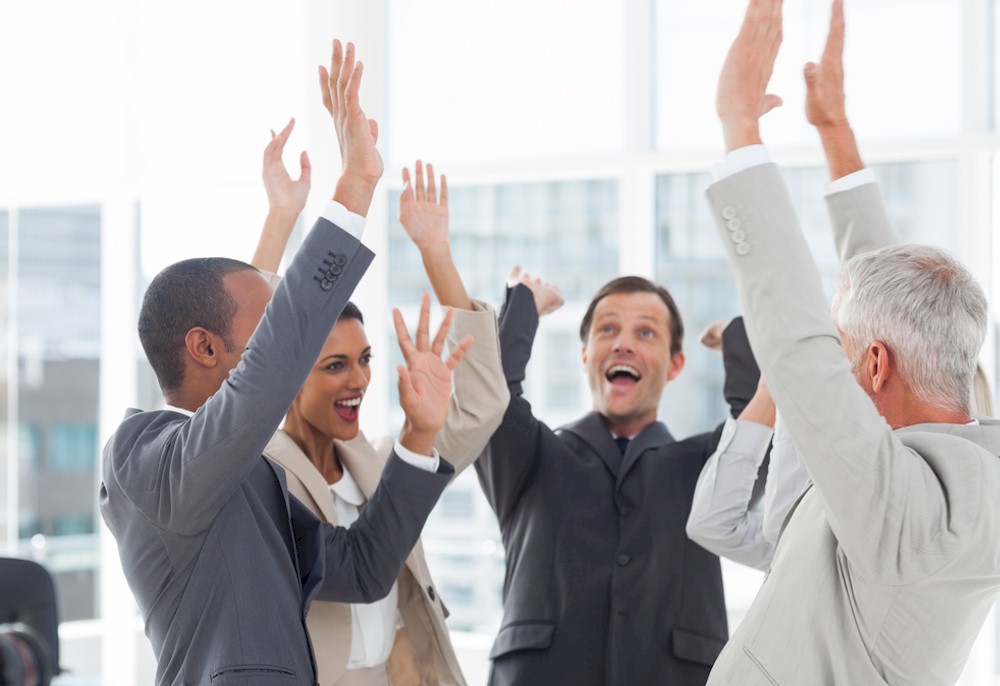 The motion picture "Pay It Forward" crystallized a most welcome sentiment in our culture; a thought of caring about our fellow human beings and considering how even our simplest daily actions can impact others in a positive way. As hospitality organizations, we are running an operating business for profit. However, as embodied in our lives as hoteliers, as we shelter others, we can also make a significant positive difference in their lives.
This article will discuss some of the positive attitudes and actions that can help drive our business and the ways they work to satisfy some of the most basic human meanings for our guests, our host communities and ourselves.
Who and What We Are
Building a positive workplace culture starts from Day One when we onboard new members of our hospitality team, with special consideration for those people who interact regularly with our guests and our host community in areas like the front desk, maintenance or housekeeping. These are our frontline brand ambassadors.
Key components of this process include outstanding initial and ongoing training that not only prepares each team member for specific tasks but, also, makes clear an organization's overriding culture, mission and philosophy. This is not something that is bought off the shelf, but earned through careful thought, enlightened leadership and long-developed consensus.
Next comes regular communication through mechanisms that include associate newsletters, the intranet (staff access) part of web sites, daily property level "huddles" and monthly celebrations.These activities should include formal and informal modes of recognizing team members who perform well and help build organizational culture, along with a clear message of what values our entity embodies.
Some Worthwhile Attributes and Attitudes
It may sometimes feel as if our society, compared to earlier generations, has lost some of its interest in universal values. It doesn't seem hip to talk about values or ethics. However, lying beneath the surface of this noisy and rush-around world, we all do harbor higher instincts; a belief in doing well for others. It may just need some drawing out.
One size does not fit all, but individual hospitality organizations are well served by discussing and inculcating values that promote their mission. Here are just a few examples.
Gratitude
Gratitude is one of those simple, yet profound human expressions with a multitude of personal and social benefits. Personally, when we express gratitude, it can improve our self-esteem and overall psychological health; and increase feelings of happiness and well-being, while reducing negative emotions such as envy, hatred, and anger. On a social level, gratitude enhances empathy from others; opens the door to better personal relationships; and may even help achieve career promotions.
Passion
Another great virtue is to have a true passion for what we do. As Dr. Martin Luther King, Jr. said: "If a man is called to be a street sweeper, he should sweep streets even as a Michelangelo painted, or Beethoven composed music or Shakespeare wrote poetry."  When we are passionate about what we do, we explore methods to improve our task performance; we solicit the opinion of others and ask for their help and cooperation; we are not satisfied until we have done the best possible.
Making a Difference
Following right on from having a passion for whatever we do in life is devotion to making a difference. Yes, we all have our own personal goals and motivations. There is nothing wrong with that. However, if we truly want to leave a mark on our friends, family and this world, it is through enriching those around us-by becoming selfless. This means finding success and happiness in helping others. Not everything can be weighed on a scale or calculated in dollars and cents. When we act through our passions to the best of our abilities, any individual's contributions make a difference in the life of others.
Perseverance
For our last example, let's consider that recent research at Northwestern University's Kellogg School of Management indicates that contrary to initial expectations, the process of failure early in one's career leads to greater success in the long term for those who persevere. Everyone fails. No one is immune to it. The key is how you respond to it. Do you stay the course? Or do you simply give up. Many times, failure is devastating. However, it also serves to fuel those individuals to achieve an even greater level of success. We are talking about having grit, not allowing short-term setbacks derail our organization's mission, purpose and standards.
Ideas Into Actions
Next comes turning these ideas into actions: the programs and behaviors that help propel our organization forward.  
Here, there are many additional useful approaches for hospitality organizations to explore in addition to the core staff member onboarding process, initial specialty training and ongoing continuing education. These may include group team building activities, as well as informal approaches like sending a positive, encouraging text to someone without prompting; thanking that person for something he or she has done for you. Small favors and expressions of mutual gratitude can go a look way in building solidarity and confidence throughout an organization.
Examples of group activities include preparing, assembling and packaging gifts for those in need of practical and emotional support, whether it's food baskets for underprivileged families; "we appreciate you" toys or stuffed animals for military families and their children; or toiletry kits for seniors in assisted living facilities or patients in nearby hospitals. Many of these activities can also be shared with guests.
Visits to a Civil Rights or Woman's Rights museum or Veterans Memorial can help promote diversity and acceptance of others and remind us of what others have sacrificed to help build our greater society.
By way of contrast to a group activity, hospitality organizations can further demonstrate their commitment to the emotional and personal support of their team members in several ways. These include mentor or "buddy" programs within the workplace, as well as independent programs that allow team members to share issues with a trusted counsel in a non-judgmental, private way.
One such excellent program is offered by Marketplace Chaplains, whose help with life issues and crisis events is available 24/7, completely confidential from the hospitality organization, and staff choose if, when, where and what they want to talk about. Programs like these are valuable safety values that can intercept issues at their early stages, while demonstrating that an organization cares for its' own.
Understand Your Guests' Inner Needs
A conscious workplace culture will help us succeed in one of our core missions-understanding, meeting and exceeding our guests' wants and needs. Time and again, we witness in hospitality how sometimes the seemingly smallest gesture has the most lasting impact.
Think of guests who are in town to have some urgent medical tests done or who are visiting a relative in a hospital. A gift basket for the loved one that they are visiting or a complimentary dinner for these guests can be an unexpected treat that helps soothe a stressful time.
Having a mindset of servant leadership also applies to our existing operations and management systems. One great technique is setting up a dedicated web page for a group, where members can make reservations, check-in and post bulletins, photos and the like. Complement this with a Welcome Sign in the lobby, some special treats and regular checkups by your director of sales or general manager. 
Overall, through encouragement and by example, the hospitality team will learn to pick up on guest clues that suggest ways to surprise and delight guests. Next, staff must have the confidence and "permission" to take the initiative and think outside of the box.
Our Greater Communities
Similar principles apply to our interaction with our host communities. Nurture values and attributes that extend and express our humanness. Encourage staff to be creative and explore acts of kindness that they are interested in and care about. Provide corporate support to these expressions of goodwill and let the magic happen.
In many cases, our community involvement will relate to our functions as hoteliers, such as providing shelter for local residents fleeing a natural disaster or helping temporarily expand capacity for a domestic abuse shelter.  At other times, team members will support causes related to their expertise or special interests.
Familiar examples include packing meal kits for local kids; developing emergency supply kits of basic necessities for local residents devastated by a tornado; helping supply "Magic Yarn Wigs" for children undergoing chemotherapy treatments, which often leave young scalps too sensitive for conventional wigs; or working with a Sheriffs Program for disadvantaged kids.  How about sending a Thank You note to every U.S. service person stationed overseas. It only takes pen, paper and some heartfelt thoughts.
Keep the Circle Unbroken
As indicated throughout this article, a conscious workplace culture does not simply flow unidirectional from an organizational chart or procedure manual.  It is a genuine expression of the values, interests and talents of all our people. However, when we do arrive at this consensus, we have a rudder for action and our acts have purpose.
Most importantly, we must be open to change, new ideas and new forms of expression, as we learn from each other and from our guests and our host communities.
Currently, we are living in unprecedented times, as our nation, world community and hotel industry is engaged in prevailing through an immense challenge not of our making. This understandably brings stress, anxiousness and fear. This is at times like this where you put your corporate culture to the test. We have shared values to guide us. We are there for each other.
HotelExecutive retains the copyright to the articles published in the Hotel Business Review. Articles cannot be republished without prior written consent by HotelExecutive.