Mobility Convergence in the Lodging Industry
By Katerina Berezina Assistant Professor Department of Nutrition & Hospitality Management, University of Mississippi | January 04, 2015
As we witnessed different technologies, such as telephones, cameras, and GPSs, converge into one smart mobile device, what did this convergence bring to the hotel industry? The speed of mobile technology penetration is fascinating, and provides important implications for the lodging industry and the society at large.
According to the Pew Research Center, by the beginning of 2014 90% of American adults had a cell phone, and 58% of American adults had a smartphone. Moreover, 63% of adults use their mobile devices to go online, and for 34% of them mobile device is a primarily way of accessing the Internet. Cisco estimated that in 2013 mobile data traffic grew by about 80% over the 2012 mobile data usage, and 18 times exceeded the overall web traffic generated in 2000.
Such combination of mobility and the Internet access provided numerous opportunities for hotels to improve and advance their services, and required the industry to keep up with the constantly raising speed of mobile technology development. The growth, spread, and acceptance of mobile technologies have made a tremendous impact on the lodging industry affecting guest experiences before, during and after the hotel stay.
Hotel companies have introduced mobile apps that would encompass the entire hotel guest cycle, starting from finding a hotel, making a reservation, checking in, using the app as a concierge for requesting different services, all the way to the departure from the hotel (See Figure 1).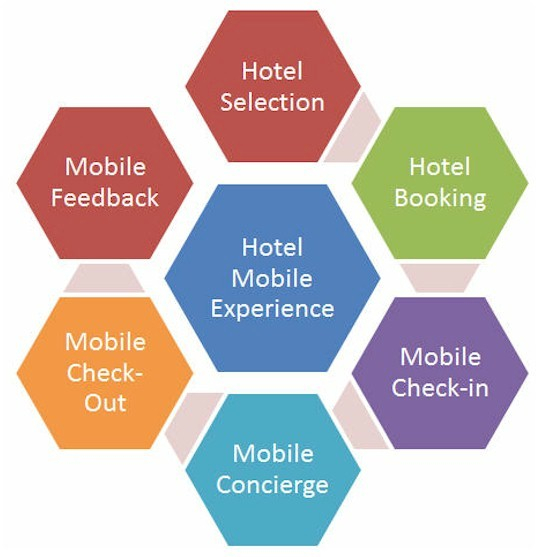 Figure 1. Reflection of mobile app features on hotel guest cycle
Please Login to read the full story, or you can Get Free 30-Days Hotel Business Review
The Hotel Business Review articles are free to read on a weekly basis, but you must purchase a subscription to access
our library archives. We have more than 5000 best practice articles on hotel management and operations, so our
knowledge bank is an excellent investment! Subscribe today and access the articles in our archives.