Eyeing What's Next in Leading Hotel Design
By Vince Stroop Principal, Stonehill & Taylor | November 19, 2017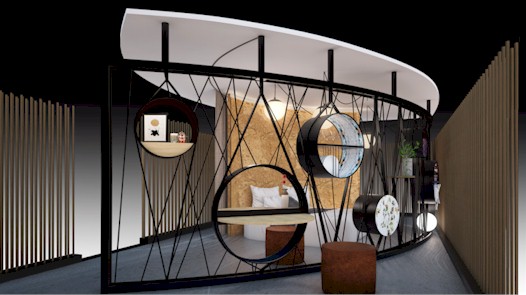 In a time when experiences are moments-long and shared over Instagram by many users, it is hard to top the surprise factor when it comes to creating a new destination. Nor should we, as hotel designers, try.
With the pace of changing trends that is being communicated to us by branding agencies, designing the next new thing can be tempting. But I am not sure that's what guests genuinely seek. And judging from the rise of Airbnb, I may be right on my guess that guests want memorable, meaningful experiences, not more selfies.  
Taking this role of designer as facilitator or enabler of cultural experiences to heart, I have sought to study closely what the design industry in general has been up to.  Milan Design Week for example is a platform to experience so much experimentation in design, spanning the retail, residential, and hospitality realms. Leading design minds from all over the world essentially offer their thoughts on engagement.
One notable installation from this year was by the Italian lighting brand Foscarini. The company gave its showroom space in Brera entirely to architect Giovanni Filindeu, for him to experiment on the idea of light and its dialogue with the physical space. Filindeu's studies on light took the form of six distinct settings or "rooms" each inspired by a different memory or feeling. Filindeu used his only material available, light, whether it was daylight, artificial light or fire, expertly to convey a great sense of space and emotion. There was the divine light, represented by a sole candle standing at the end of an empty dark cinderblock room with daylight giving it contours resembling that of a church. There was the happy feeling one had in the room surrounded by beams of daylight coming into the wood paneled room from circular holes on the ceiling and reflecting in the mirror floor. Each setting was meant to suggest an inspiration, but also made the visitors think of their own memories and experiences.
In a different vein, Airbnb of all companies created an interesting happening at the 2015 Milan Design Fair. They simply took over a charming neighborhood café in a central area in Milan, outfitted with a host and made sure there was an endless supply of food and drinks. They promoted the installation just enough so people would stumble upon it and be pleasantly surprised, rather than encouraging lines and crowds to take over. Visitors walking in would be led to an empty space to sit at the communal tables. Food was served on large, family-style platters. Through passing food and sitting in close proximity in the cozy café, inevitably strangers started speaking to one another in a delightfully spontaneous way. The result was a perfect level of chance encounters or friendly exchanges that allowed people to put down their guard for the hour that they were present.
Envious of the freethinking that took place in crafting these inspirational installations, I was thrilled to have been asked to participate in an opportunity to try our own hand at avant-garde thought. My firm Stonehill Taylor, was invited as one of four firms to compete in this year's Sleep-Set Competition that will happen later this month in London.  In preparation, I organized an in-house think tank to reconceive just what such an authentic and immersive travel experience could look like by designing a room concept unbound by brand standards and current trends.  We collectively discussed the link between the essence of travel and the part of ourselves, our soul, that travel awakens. We explored the set of emotions and values that are universal yet so unique for each trip.
Our resulting ideas culminated in a concept called The Irus. A pop-up hotel that gleaned Its name by abstracting the word "IRIS", the part of anatomy which gives color to the human eye. And the concept of "US" as in all of us within the global community.  Our prototype illustrates how letting travelers sustain themselves ( "us" ) culturally is the ultimate lesson in loyalty providing the opportunity for travelers to create their own experience and elevate themselves in a foreign setting.
Irus reflects and draws from a multicultural wealth of inspiration, such as from the environment, as well as cultural and geographic differences and creates a unique experience, regardless of user or location.
The room concept, this personal pod, set in an abstracted forest, borrows from the calming effects of the environmentand gives the guest a tool box to create their own experience in how they use the space for sleeping, eating and relaxing. The natural color palette and materials, a mix of browns, grays, and pops of blue with woods and leather, emulate rather than exactly mimic the visuals of flora and fauna. Custom flexible furniture allows the space to transform for each traveler and within each location.  Whether it is located in the urban jungle of Sao Paolo or the seaside of Bodrum, There is no limit to what the room can become or where it can be found,
The Irus "Vision" has been designed here in New York, has been crafted in Istanbul and will debut in London.  
We see Irus as the future of a global approach to creating personalized refuges around the world, which we will call "hotel rooms." Most significant is that we see the hotel designer's role as not someone who prescribes experiences, rather someone who facilitates a personal journey. We hold the traveler accountable for their own journey.
While Irus is far from being a reality anytime soon, we have been working on many projects where we have taken on this new role of designers as facilitators. One example is a recent project we did for developer iStar in Asbury Park, New Jersey. This small coastal north-Atlantic town on the New Jersey shore has a rich musical history due to the famed rock and roll concert venue, the Stone Pony, and has been a destination for the gay community since the 1950s.
However, once a grand seaside resort community, Asbury Park had been neglected for a period of time with a collection of abandoned and underutilized buildings. With the launch of The Asbury hotel, iStar embarked on a large-scale development plan to revitalize the town and make it a cultural destination once again. The Asbury became the cornerstone of the larger project, which includes residential and retail, serving as a beacon for the community.
Stonehill Taylor, known for adaptive reuse projects, transformed an abandoned Salvation Army building and converted it into the fun-filled hotel we know today, in collaboration with creative director Anda Andrei and interior designers Bonetti/Kozerski.
The public spaces at The Asbury exemplify our idea of giving travelers options for different experiences. Upon arrival, guests can immediately engage with their surroundings. The second floor was removed to create a double-height lobby and bar offering lots of opportunities for socializing and entertainment. Large bleacher seating by the bar, for example, serves for relaxing, as well as for impromptu music events. Lounge areas are complete with board games and books. The Baronet, the lower rooftop space, was conceived as a playful, architectural garden outfitted with oversize rugs and pillows, games, and pop-up pools. At night, cult movies and classic films will be projected onto the 20-foot tower wall. By day, the venue doubles as a yoga studio, sunning deck, and picnic spot where guests can refuel and unwind.  The furniture is mobile, encouraging the versatility of the space.
We are building another exciting hotel in Nashville with a concert venue as an organic extension of the city's fabric and culture. In its design, Stonehill Taylor pulled from diverse, Nashville-based inspirations, such as the leather goods of 20th-century Italian-born designer Peter Nappi and the honest, raw sounds of musicians Jack White and the late Johnny Cash. The aspiration was to create an environment where such larger-than-life personalities would feel at home by mastering a sense of decadence mixed with authenticity.

We have also been excited about the rollout of the new Marriott brand Moxy and have been involved with several new properties under the brand's flag. In keeping with Moxy's vision, the team emphasized an active, social and autonomous experience. We created a multi-functional lobby space in the New Orleans property, where the bar doubles as a check-in desk, and the rest of the lobby can be used for different needs – socializing, working, collaborating, eating, drinking or playing. Our design rang true to the area's artistic spirit, bohemian legacy and industrial aesthetic, marked with details referencing historical New Orleans.
Similarly, the brand's flagship in New York, Moxy Times Square, which opened in September 2017, supports an adventurous spirit in travel. Our team transformed a former dormitory from 1906, which housed male immigrant workers who helped build the city during its construction boom at the turn of the century, into a modern hotel offering lots of possibilities. Among the multi-functional spaces is a 10, 000-square-foot rooftop bar, one of the largest in Manhattan, with a mini golf court.
The next horizon in hospitality design is creating immersive destinations offering social interaction and energy within a building. In my work, I like to cater to a traveler willing to lose themselves in the experience and maximize their time in the hotel's realm. I am excited about the future of hospitality and the opportunity for us as designers to play with our design to create objects and spaces that are not only functional but also inspirational.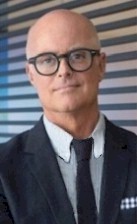 Mr. StroopVince Stroop, Principal, brings over 18 years of experience to Stonehill Taylor, a hospitality-focused architecture and interior design firm based in New York City. For each project, the firm seeks out the essence of the location and the client's vision for a unique and inspired approach. Mr. Stroop leads in the design of recognized public and private spaces including hotels, libraries, luxury residences, wineries, and restaurants. Specializing in New York hospitality, Mr. Stroop's design solutions are informed by his international work in emerging destinations. It is the opportunity to learn, grow, and interact with people around the globe that fuels his design work. Mr. Stroop can be contacted at 212-226-8898 or email@stonehilltaylor.com Please visit http://www.stonehilltaylor.com for more information. Extended Bio...
HotelExecutive.com retains the copyright to the articles published in the Hotel Business Review. Articles cannot be republished without prior written consent by HotelExecutive.com.
Share this article with your industry colleagues