Three Inside-Out Approaches to Increasing Guest Satisfaction
Smarter Team, Happier Guest
By Scott Schaedle Founder, Quore | December 31, 2017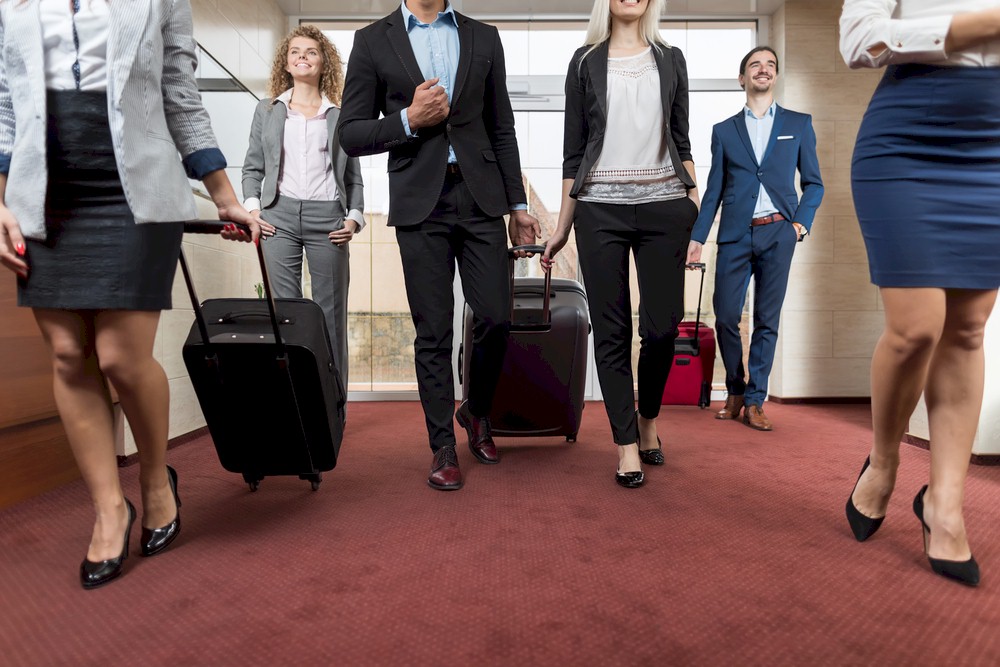 At the heart of the hospitality industry's tech-driven evolution, one truth remains: customer service reigns. The challenge for hotels, then, becomes navigating the current of mobile technology to keep up with the demands of today's modern traveler while bridging the gap between hotel management, staff and guests – all in the name of white-glove hospitality. Increasing guest satisfaction doesn't start with the guest, but rather the internal players that shape the guest experience, whether they're guest-facing or not. Today's travelers operate in real-time, so your teams should too.
1. Mobilize Your Team
Today nearly 60 percent of travelers are opting to book hotel rooms on their smart phones, and 81 percent of travelers are turning to online reviews to dictate the decisions they make. How can hotels accommodate this new breed of traveler? Instead of shying away from embracing new technology, hospitality brands should aim to accelerate their own internal operations by investing in a user-friendly, cloud-based software solution that benefits the brand as a whole. By operating under the same digital umbrella, hotel staff can communicate guest requests and work orders more efficiently, while holding each other accountable for day-to-day tasks.
Take Joe Grieco, vice president of operations and development for over 20 Gibson Hotel Management properties. Before implementing a mobile solution for his internal teams, Joe wanted to gauge the overall performance of his properties and monitor guest-related issues to make informed decisions on behalf of the brand. But inundated with paper tickets, logbooks and five-inch binders, he found it virtually impossible to keep tabs on multiple sites at once, much less identify systemic trends or recurring issues. Fast forward a few years, and Grieco doesn't know how he did his job before mobilizing his staff with smart hospitality technology. Today, he's able to automatically track patterns at each property to piece together a bigger picture of the brand in ways that he was never able to do before.
"The sink that stops up constantly or the guest that complains about a funny smell from their room never gets rolled up or assembled into a story. I'm now able to have that bird's eye view and identify these repetitions, " said Grieco. "From a corporate standpoint, mobile technology is our biggest asset to getting a pulse on one property or the whole group. Consolidating everything in one place not only gives me the whole picture, but also allows me to make smarter decisions."
For larger hospitality groups like Grieco's, streamlined communications and instant access to essential hotel operations are crucial assets to yield enhanced guest satisfaction, staff productivity and robust asset tracking. It's important to keep in mind that the guest should never see these "behind-the-scenes" efforts, however, and that staff members are held accountable for promptly meeting people's needs. Innovative, easy-to-use hotel management systems can break down siloes and open channels of communication to better equip hotel employees with the tools they need to meet 21st century expectations and deliver personalized service that only continues to improve based on trackable patterns from one visit to the next.
2. Give Them Something to Yelp About
We are presently in an era of extreme personalization. From customized playlists to the ads that follow us around, technology has the power to give consumers what we want, when we want it, and how we want it. Mobile-enabled teams can personalize the pre-arrival experience for frequent guests to ensure their stay is catered to their preferences, whether they prefer a down-free pillow or a room away from the elevator.
Arming internal teams with mobile also empowers guests to engage in meaningful dialogue with hotel staff without having to download an app, maneuver around a paywall or pick up the phone to speak with the front desk. Requesting more towels or expressing a noise complaint via text encourages guests to engage directly with staff in a manner that is intuitive and natural for today's traveler. Opening this additional line of communication between the guest and staff not only creates a highly personalized guest experience, it also provides the opportunity for management to address an issue that might otherwise only be discovered after the guest checks out and publishes an online review.
Through beta testing a guest-to-staff texting feature, we discovered that the average hotel guest was hesitant to download an app, but readily willing to send a text to staff. With the convenience of mobile-initiated complaints comes the crucial need to log and handle each issue in a timely and accurate fashion. With a meticulous tracking system in place, properties can pinpoint issues the moment they start and collect guest feedback in real-time to develop an immediate plan of action that puts the customer first. By ensuring that guest complaints are heard and handled quickly, general managers can turn a potentially poor experience ( that may end up online ) into a positive one. Screen-to-screen should never replace face-to-face, but the right guest and staff-facing technology should strengthen and inform communications. Technology should always be used to complement—not complicate—the guest experience.
3. Work Smarter, Not Harder
The B.Y.O.D. ( Bring Your Own Device ) method allows hotels to work smarter, not harder. The heartbeat of every hotel is its staff, so managers should be putting smart devices in the hands of housekeeping, engineering and front desk associates to create the best possible ecosystem for the brand. One of our customers, Allyson Trull, is the GM of several Holiday Inn Express properties and felt that her teams finally clicked once she implemented a digital solution to replace logbooks, preventive maintenance forms and housekeeping inspections.
"Going digital increased accountability for our whole team and streamlined our whole operation. It's really a one-stop-shop for everything I need as GM, because now I can be at any property and have a better grasp of what's going on than I could before at the property sifting through logbooks and tracking down staff, " Allyson noted. "Mobile devices opened the door for departments to communicate with each other, but also created access for me to oversee operations like never before, which saves time and money."
For GMs, robust forecasting tools roll up the information from individual staff members into one cohesive snapshot, which allows management to predict issues before they arise and plan ahead for the future. For example, high-tech forecasting tools can predict and budget for the replacement of large items like air conditioners, allowing GMs to communicate this expense well in advance. One of our clients was receiving complaints about the quality of the mattresses at one of his properties. A smart software solution can not only flag crucial complaints like this one, but also store important information like warranties. In this case, our client was able to boost guest satisfaction while simultaneously saving his property thousands of dollars to detect the pattern internally.
To gain the user adoption needed to run a property smoothly, every employee must be onboard. If employees aren't using the technology or aren't using it correctly, you will not get the results that you need. This means that the designated software must be intuitive and graphically driven. While recently crafting a feature to increase the efficiency of housekeeping departments, we first identified the most crucial tasks of the housekeeper's role and built the design from the blueprints of those tasks. The outcome of this exercise yielded a cost-effective feature that increased adoption among users, increased the efficiency of the department and increased guest satisfaction by ensuring each and every room is in top shape upon check-in. We've even heard that non-English-speaking staff members do not switch their devices into their native languages because the call to action is so clear. User experience is the key to a smarter team, which ultimately leads to a happier guest.
Our customer Mark Frentz, the director of training and development at InterMountain Management, shared that it took finding the right software solution for his team to see results. "With our old software solution, we had an adoption problem, " said Frentz. "I knew we found the right one when our new hires said it felt familiar and intuitive to them. After implementation, I noticed an immediate improvement across departments, shifts and properties when it came to communication and visibility. If a hotel goes a week without entering a work order, the GM can reach out and set up a training session. It saves us time and money, but also fosters accountability at every level."
Any seasoned hospitality professional knows that cementing guest loyalty is not a sprint; it's a marathon. Thanks to mobile technology, hotels can extend their efforts well beyond the length of one individual stay, ensuring that he or she has plenty of reasons to return in the future. By placing cloud-based technology in the hands of employees, hotels can monitor the pulse of the guest experience like never before, seamlessly shattering communication barriers between customers and staff to keep the spark alive from arrival to departure with three key ingredients — communication, follow-up and action. Because what hotel wouldn't want to make taking care of people easier?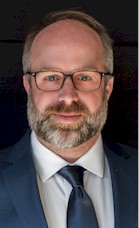 Mr. SchaedleScott Schaedle founded Quore in 2012 after identifying the need to revolutionize and streamline hotel operations. His background, combined with his advertising and graphic design expertise inspired him to create Quore. Mr. Schaedle is the force behind the vision of the company and designed Quore through a collaboration between hoteliers, designers and software developers. In just a few short years, Quore grew from a few employees to 32, and is now located in an office that will allow for a 50 percent growth in staff. Prior to founding Quore, Mr. Schaedle developed Central Equine, an equestrian marketing and advertising company. Mr. Schaedle can be contacted at 877-974-9774 or scott.schaedle@quore.com Please visit http://www.quore.com for more information. Extended Bio...
HotelExecutive.com retains the copyright to the articles published in the Hotel Business Review. Articles cannot be republished without prior written consent by HotelExecutive.com.
Share this article with your industry colleagues