J1 Visa Programs: Enhancing Your Hotel Workforce
By Robert M. O'Halloran Professor & Director, School of Hospitality Leadership, East Carolina University | March 11, 2018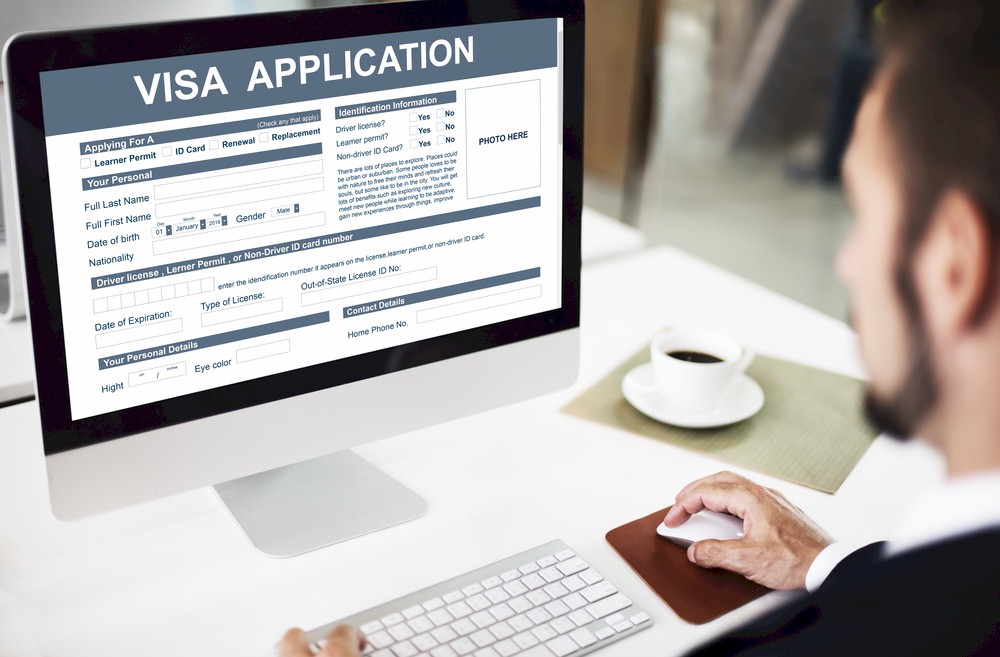 As human resource units are pressed to find more employees, the development of alternative sources of labor can be vital to the success of their operations. The development and management of the J1 visa program will enable the creation of a steady source of talent at the front desk, in the kitchen and across hospitality operations in general. The result will be evidence that HR departments can create value for an organization.
It is clear, that one of the major issues in the hospitality industry is workforce. Business leaders are constantly searching for employees, both management and staff, and often positions take months to fill if they get filled at all. Workforce needs are also reflected in high placement rates at hospitality programs across the country.
Industry actions are spurred by experienced industry leaders that are committed to building educational and economic opportunity across the US, advancing long-term career opportunities to build a more highly-skilled, competitive workforce. In partnership with the National Restaurant Association the American Hotel and Lodging Association has received a Department of Labor contract to develop a management level apprenticeship program for the hospitality industry. The program brings together government and private sector industry intermediaries and national equity partners to create and expand apprenticeship opportunities throughout the US.   These efforts continue to work to develop a strong US workforce.
Developing an Alternative Workforce Source
In addition to a strong domestic workforce, in today's highly competitive global economy, many organizations recognize the need for forming multi-cultural workforces by acquiring people, skills and techniques from around the world.   One option for employers is to explore J1 visa programs as a method to access a dedicated workforce. The Exchange Visitor (J) non-immigrant visa category is for individuals approved to participate in work-and study-based exchange visitor programs. Participants are integral to the success of the program.
It is important to note that this is a cultural exchange program. Examples of companies in the hospitality industry, using this program include: Walt Disney Parks and Resorts, the American Hospitality Academy, the Beakers Resort and others. Marriott for example, utilizes a J1 visa program and states on its website: "if you're currently working or studying in the hospitality field outside the United States, the J-1 Exchange Visitor Training Program offers you the opportunity to gain experience working in Marriott hotels within the U.S."  Disney Parks and Resorts has offered multiple J1 options that include: 5/7 Month Program (12 months), Direct-to-Disney Program, and a Post-Grad Certificate Program. There are also many non-hospitality company examples including Microsoft and St. Jude's Research Hospital that successfully utilize J1 visa programs.
The J1 Visa program, is a U.S.A. Department of State program which can be extensively researched on their website which is introduced via the links in this discussion. The information provided can outline a step by step process for interested businesses.
For example, using my home state of North Carolina, as an example, recent data in the J1 College and University Student category shows that there were 1,418 total participants and 22 sponsors. In the Intern category there were 258 participants and summer travel had 2,226 participants.  This is only one state and there are J1 visa program participants scattered across the country.
A list of J1 visa program categories includes:
Au
Pair
Camp Counselor
College and University Student
Government Visitor
Intern
International Visitor
Physician
Professor and Research Scholar
Secondary School Student
Short-Term Scholar
Specialist
Summer Work Travel
Teacher
Trainee
This author has familiarity with the College and University student program. The program that we operated at our University consisted of a partnership of three entities that included a U.S.A. based resort, the University and finally the partner colleges and universities in South America located in Colombia, Ecuador and Peru.
Each partner established criteria to be met for recruitment, to make the program work at their respective organizations. The resort looked at applicants in the same manner they would hire anyone in the U.S.A.; skills, experience, organizational fit, communication, language skills and more. For our program, criteria included good academic standing at their home institution, plus an endorsement from their home institution for their participation in the program. Strong communication skills both written and oral also played a role in acceptance to the program. The South American university partners also matched the student academic needs with the program to be offered at the U.S.A. institution. The entire process involved recruitment and marketing of the program, screening of applicants, personal interviews, final selection, acceptance of the offer of employment and placement as a J1 visa student at the U.S.A. university. For a hospitality resort, the human resources department would need to complete the same task and match applicants to positions at the resort.
In our case, the University was the sponsor of the J1 Visa and students worked their six months in a specific resort setting. It is important to note that each entity had a stake in selecting the optimal student to participate in the program. The goal of the program was for students to gain valuable work experience and continue their education taking credits from the USA university. Also, per the J1 visa program requirements, participants as noted had to satisfy English language proficiency and insurance requirements. Additionally, standards set by the USA Department of State, details that sponsors must also provide participants with pre-arrival information prior to their departure from their home countries and an orientation upon their arrival in the United States as well as monitor the progress and welfare of the participants for the duration of their programs.
Planning
If a hospitality business is interested in pursuing a J1 visa program a good place to start could be a self-assessment. To begin, a review of the following outline of criteria and or questions could be of assistance.
Is your business having staffing difficulties?

All year?
Seasonally?

How many J1 participants are you interested in hiring?
What category of J1 visa are you considering: college students, intern?
Do you have a target country or countries in mind?
How long do you want your J1 cohort to be with you?
Do you have the administrative capacity to recruit participants?
A final question could be what, if any, organizations would you work with to facilitate this process? For example, about the last item on the outline, regarding capacity, has your business identified global "recruiting partners? For example, GoAbroad.com, on their web site states, "we are currently recruiting hospitality candidates for paid management and entry level traineeships in well-known hotels such as Hyatt, Intercontinental, Marriott, Crowne Plaza, Sheraton, Ritz Carlton and Hilton Hotels in all major USA cities."  On the >soegjobs.com website, the title reads, All about J1 visa USA- Guide for Hoteliers looking for US internships. The site continues to sell and says, "who doesn't want a job experience from the USA?" Placement International markets positions at Four Seasons, Marriott, Hyatt, Hilton, Omni, Peninsula, Mandarin Oriental and many hotels & resorts. They clearly explain that these companies have developed visa J1 USA hotel internship programs for participants who are interested in further developing their skills and knowledge in the United States within the hospitality industry. They continue by saying internship and training objectives are to further develop the participant's knowledge, skills, and competencies from entry level jobs to supervisory tasks through a combination of structured training assignments. Further, upon completion of this program the participant will be able to clearly demonstrate solid management capabilities. Obviously, the marketing of this web site and the associated hotel companies is trying to connect brand quality experience in the United States with the professional development of the participants.
To operationalize a program of this sort, a hospitality business should outline their program intentions. A sample planning outline is below, noting again this is based originally on an educational model and would be adjusted for a hospitality business.
Assemble Your Team

Responsible manager (HR professional)
Department representation (operation units, food and beverage, front desk, culinary)
Human resources specialists, Co-op/Internship liaisons (create a J1 visa expert internally)

A Planning Worksheet Should Include:

Name of hospitality business, Mailing Address and location
Contact Persons (include name, title, department, phone number, and email)
Organization and Contact Person issuing DS 2019
Program length and description.
Planned recruitment target: 10, 15, 20, ++

Develop Your Program

Cultural Exchange Activities/Curriculum

Required training, learning
Required written submissions
Expectations of engagement
Other policies
Credit and/or Certificates

Costs detailed

Fees
Health insurance
Visa costs

Develop a Memorandum of Agreement template to use

Review by legal
Specify details of program
Specify responsibilities of participants

Develop strategy for contacting/recruiting potential partners

Email/regular mail
Recruitment
International visits/visitors
Other
In a time when business competition is keen it behooves hospitality businesses and managers to be fully staffed to provide the quality and value for the price that their hotels, restaurants and resorts can provide. Human resource professionals continue to be diligent in their recruitment and selection efforts and are always looking for good sources of labor. As human resource units are pressed to create value, the development of alternative sources of labor can be vital to the success of their operations. The development and management of J1 visa program will create a steady source of talent at the front desk, in the kitchen and across hospitality operations in general. This result will be evidence that HR departments can create value for an organization.
HotelExecutive.com retains the copyright to the articles published in the Hotel Business Review. Articles cannot be republished without prior written consent by HotelExecutive.com.