Creating a Learning Culture in a Hospitality World
By Stacey Oliver-Knappe Owner, The Customer Service Gurus | March 11, 2018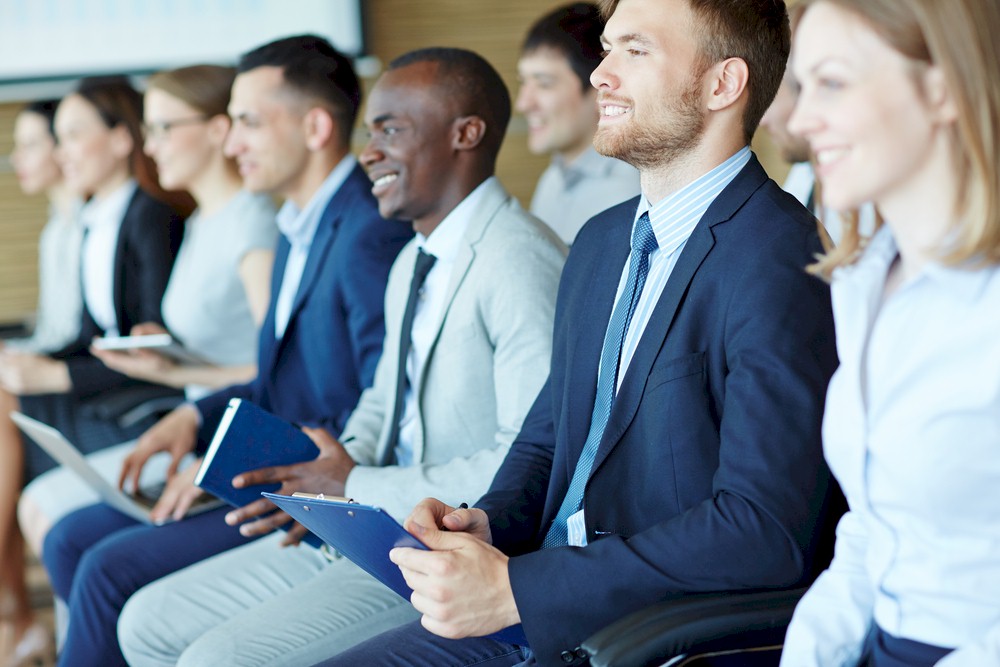 If culture defines the proper way to behave within an organization in my world of Human Resources Development, this can be taken a step further. I can detect if organizations have positive or punitive learning cultures based on, to SHRM's point, how most people behave in regards to training. Improving operational effectiveness through training is critical to overall financial success.
Basic Learning and Development Definitions
Before we go further, these are the definitions I will use in this article.
Training - This is any activity that is to change employee behavior or improve their skills. This activity can be an instructor led event in a classroom; it can be an e-learning module; it can be a short video; it can be written communication. The methods and tools currently available to support employee learning is astounding.
Employee - To keep this simple, for any person in the organization, I will use this broad term. Every employee, from the CEO to the front line operations, can benefit from some type of development.
Learning Culture - A learning culture behaves in these ways: it proactively analyzes data to discover organizational and employee improvement opportunities, and implements interventions to make the desired change occur. Emotionally, when new training is announced, employees are excited and embrace the idea of learning to improve. Leaders see training as a supportive tool in their toolbox of success, and make it a priority to schedule.
Personal Development Learning - is also championed by leaders because they care about their employee's future success.
The Cost of a Poor Learning Culture
A poor learning culture is where training is squeezed in to daily operations, with minimum attention to the learning experience. Enough is done to maintain compliance, as in boxes get checked off for completion. However, not enough is done for employees to feel like the company cares about their development, personal or professional. There is little goal setting, and even less support to help employees reach company or personal goals. Managers and employees use any slight excuse to not attend training. When attending training, participation is apathetic.
Smart leaders must stop this culture. It is negatively affecting your business. Engagement suffers; employee turnover is higher. Employees make mistakes that could cause corporate liability. Nothing saddens me more than when a company is sued for an issue that could have solved with effective training.
If you gave me free rein to create a learning culture, I would do the following. I would start with the organization's people, then develop the best learning methodologies for that organization, and figure what is an intelligent execution strategy. You can do this.
People First
Senior Leadership has to be onboard. A learning culture must start from the top down, with support, enthusiasm, and accountability. They also need to participate in learning as much as possible. One of my most challenging experiences is when an executive team had me to facilitate service training to their employees, but the senior leadership team made the decision not to attend. "They need it, but we don't," was the attitude. The employees knew this, and many took it as an insult to them, their time and job responsibilities because the training was also meant to build their culture. Employees are wise with experience, and they know when it is a genuine effort to change a culture, or a distraction to not talk about real issues.
The other reason the senior leaders need to be onboard is resources are needed to maintain a learning culture. Of course, budget is a concern, but the biggest commodity is time. Hotel operations already run lean staffing models to maximize time. To create a learning culture, a balance must be found between time in creating temporary learning pockets and time needed on the job.
Time is the biggest roadblock to creating a learning culture. But it isn't impossible to manage, if the organization is flexible. The adage, something is better than nothing, works perfectly here. If you can't have employees take 1 day a month away from their duties, then maybe 15 minutes a week works better. The key is all leaders must buy-in to the time commitment and frequency. Commitment must be made to keep this training time sacred.
Next comes involving the general manager and resort managers. Information sessions need to occur to help them understand the strategy of a learning culture, and their personal return on investment for supporting it. The main benefit to a learning culture is the increased productivity of the employee. Continuously learning employees perform their role with more passion and confidence. Service recovery issues minimize as employees are trained on correct procedures, and they tend to be more proactive to prevent the issue in the first place. This is nothing but beneficial for site leaders and their careers.
Next move is to address supervisors to help them become learning champions. What happens too often is the supervisor will be the most resistant participant in the classroom, because they have not made the jump to leadership thinking yet. They are still thinking like hourly employees with additional supervisor responsibilities. They haven't made the mental jump to representing the company first, which means commitment needs to be made to their leadership development.
After receiving the leaders buy-in, I would tackle the training teams, sometimes called Talent Development. This function can also be a part of an employee's other responsibilities, typically the resort's HR generalist. Training employees, the facilitators in the classroom and the managers of the training function, are critical to creating a learning culture. If they are not excited about the training opportunities, or lack the skills to be a true training professional, anything done at the strategic high-level will be for little to nothing.
Worst case scenario: (and lately I would say this is the norm more than the exception) how I have seen classes introduced.
"Hey guys., did everyone sign the sign in sheet? If you don't sign in, you are going to have to see me again next week for this training. (Implying this is a bad thing and only an exercise in checking off boxes). Ok, let's get started." So what will be the employees' excitement for this training and openness to learning? Nothing. This is an example of a person who has the training job, but they are not a training professional.
Training professionals understand the sacred trust that is given to us when we step in to the classroom or communicate any type of learning event, like e-learning. We are the people to not only do the development and delivery work; we are also marketers, and the face, of any learning.
If someone doesn't have the academic credentials or prior experience, there are many companies that offer Train the Trainer programs. Those programs help new trainers develop platform skills, but it doesn't make them a training professional. You must go deeper and invest with this staff. They need to continue to develop their skills on how to create and manage programs, and read about the latest trends in adult learning and engagement techniques. I have been in this field for 15 years and frequently discover new strategies or techniques from professional groups, blogs, and conferences. Anyone who is responsible for the training function needs to continually develop their training skills. The organization needs to support this effort.
Methods
In my opinion, the most effective method of training is still classroom, but living in the hospitality world, I know it can be difficult to execute operationally. So beyond classroom events, here are some other methods that can be easily put in motion with greater frequency.
E-learning is here to stay, and there are some subjects that e-learning makes sense. These would be knowledge or policy base content that would be similar to reading Wikipedia articles and with knowledge quizzes at the end. The information is black and white, and it is rote knowledge people need to perform their jobs. It isn't as effective changing employee behavior. It can also be costly to develop.
To create a learning culture, I suggest using e-learning cautiously. It is not the cure-all answer we were hoping for during its early stages. It is a lonely activity, and at the resort level the required technology may not be readily available. That sends negative impressions to employees about the learning experience. Also, with the prevalence of technology in our lives, in general, e-learning must be visually impressive and highly interactive. This will be especially true in the near future to impact our post-Millennial generation workforce that has never known a world without a smart phone
Team huddles and 1-on-1s are effective just-in-time training methods. These tend to be more lecture in nature, which is not the best learning transfer. To fix, they can be reworked to add debriefs or a homework element to increase effectiveness. They also cost less to develop and can take place frequently without a large disruption to operations.
There are several other methods too, and with research, the possibilities are endless. At the highest level of the training organization, it should be defined what methods best fit in your business.
People + Methods = Executable Strategy
Now we have buy-in from our leaders that this is the direction: learning is important to us, and we believe a critical piece to our success. We also have our Talent leaders discuss and decide what methods are reasonable to implement in our environment. These methods are based on who you are at this moment, the resources available, and those that are easiest to implement in your operation.
The last piece is a rather simple idea: how frequently will an employee engage in a learning activity? Is it monthly, is it quarterly, or is it weekly? I advise against daily frequency. Daily is challenging for adults as we like to absorb, experience, then use repetitiously for mastery. We need space from one topic to the next, and scheduling daily trainings would be difficult. Another question: is it the same for your 3rd shift employees, or would they be more effective on a different frequency? There are no wrong answers; there are only your answers.
What fits your organization? Whatever frequency is chosen, accountability measures must be in place to make sure it occurs. Leaders are usually evaluated on economic performance. If you want to create a learning culture, then add a metric around the frequency and consistency of training their staff to leadership KPIs.
Final step, communicate this learning culture strategy to the entire organization: the what - the organization's learning philosophy, the how- the learning methods and resources available, and the how often - explain the frequency.
If it's done well, and you can be consistent as a organization for at least six months, you are on your way to becoming a positive learning culture.
Adults can love to learn. We love to learn how to use our new phones. We love learning about subjects we are passionate about, and I believe we can love to learn at work too. It takes dedicated effort from leadership, smart use of resources, and a learning culture can become hotel operations norm. These strategies are the groundwork to get started. The next step would be discovering what topics to offer employees to maximize their development and the organization's return on investment. I will leave that for next time.
I wish you continued learning success.
Reference:
https://www.shrm.org/resourcesandtools/tools-and-samples/toolkits/pages/understandinganddevelopingorganizationalculture.aspx
HotelExecutive.com retains the copyright to the articles published in the Hotel Business Review. Articles cannot be republished without prior written consent by HotelExecutive.com.