How to Sell Rooms, Engage Guests, and Create Satisfied Customers: Ten best practices to make your hotel booking engine work for you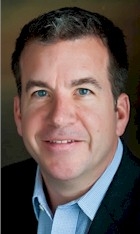 Mr. Thomas Coulthurst

By J. Thomas Coulthurst, Director of Product Marketing, Sabre Hospitality Solutions
Let's face it - the hotel booking engine is arguably the single most important element of a hotel or chain website. This crucial component has the power to turn site lookers into room bookers, and is usually the first real engagement opportunity a consumer will have with the property. With so many hundreds of hotel booking engine solutions available on the market today, it's no wonder that hoteliers struggle deciding which solution is right for their property or chain. The right booking engine is critical as it is the one element of your website that converts potential guests into actual guests.
Those who know me well may accuse me of sounding like a broken record, but nevertheless it's worth repeating again and again: not all hotel booking engines are created equally. The choices vary greatly by important factors including functionality, price, user experience, and merchandizing capabilities. And just as the available options differ, so too do the booking engine's ability to increase hotel revenue and effectively market one's property.
A good booking engine sells rooms, engages guests, and creates satisfied customers. Really? A booking engine can do all that? Yes!
Choosing a great booking engine that is designed with conversions in mind is half the battle. The other half, of course, is how you use it. You should be using your booking engine to save your property or chain valuable time and money, to differentiate your brand from the competition, and to help visitors to use your website content to make their booking decisions.
How can your booking engine work for you?
First of all, make sure your booking engine is integrated into your website in a way that is going to drive business to your hotel. Integrate the booking process throughout your site to offer the ability to book at any moment during a guest visit to your site. A few best practices include:
Booking widget with availability calendar for every page
Show specific availability of packages or promotions right on your website
In-context booking option to keep user on the page of a specific rate or room type
Next, we created the list below to ensure that Sabre Hospitality Solutions customers are gaining the full benefit of using our Guest Connect booking engine. However, no matter what booking engine solution you are using, this list of best practices will help make sure you are getting your money's worth.
These helpful points below will allow you to differentiate your property from the competition by offering relevant content to your online audience. Focus on important information by keeping content simple and unique. Difficult and distracting booking engines lead to confused and frustrated guests.
1. Image Merchandising
Make sure that your images are attractive and showcase the elements of your property that your guests value. Consider:
- What sells your hotel? What unique features can you showcase?
- Include consistent imaging and branding from your website through the entire booking process; your booking engine should match the look and feel of your main website, marketing campaigns and any sub-sites you might have.
- Ensure you have the room imaging and floor plans to give the guest the visual that matches the well merchandized descriptions you are providing the consumer.
2. Feature and Market Your Promotional Rates
Promote featured products at point of purchase by using exclusive selling points, emphasizing "Specials" on Room / Rate Descriptions. Take advantage of Promotional Pricing functionality and align your marketing metrics accordingly. This allows you to provide special offers and "slash-through" pricing that gives you the ability to have your booking engine provide a similar experience that the consumer is getting from many OTA sites and ensure they see the value of booking directly on your site.
3. Offer Chain or Hotel Group Itinerary Bookings
Take advantage of the option to allow guests to book hotel itineraries. Itinerary functionality encourages repeat business, increases loyalty and gives the guest an option of an organized itinerary complete with packages, events or activities. For chains you can allow your guests to build multiple hotel itineraries allowing them to build their custom fly/drive itinerary across multiple hotels.
4. Feature Detailed and Attractive Product Descriptions
Build channel specific room descriptions created specifically to showcase your property via your booking engine. Don't just use your GDS room descriptions. Summarize the unique selling points of your descriptions. Target your potential customers clearly. Focus on the value-add of your services and facilities. Provide your guest with the international experience for your key feeder markets including:
- Internationalized content
- Rate Specific currencies
- Currency translations
5. Include Accurate and Clear Rate Descriptions
It is essential that this descriptive data be current, complete and accurate. Make your Rate Descriptions attractive by describing what the Rate includes. Disclose the guarantee and cancel policies within the rate plan description in order to ensure that the customer is not surprised especially if the rate plan requires pre-payment or cancellation penalties.
6. Capture the right Guest Information to ensure a quality guest experience
- Add call-for-action functionality such as a guest questionnaire to engage your guests.
- Include Transportation Data and Let Your Guests Feel at Ease - How do most travelers arrive at your destination? Does your hotel have a Shuttle? Is it complimentary? Make sure that guests can easily add their transportation data within the booking process.
7. Limit Your Package Elements and Choose the Right Options
Keep the overall number of Package Options to 10 or less.
- Offer a broader selection of specials and packages by providing the variety of choices your customers expect: - seasonal, suite, weekend, family specials and romantic getaways.
- Use the functions of your CRS to ensure only the number of products that meet the guest requests are displayed.
- Consider using rate filtering or Best Available Rate (BAR) functionality to limit the number of rates
8. Offer Concise, Attractive Room Types for Your Market
Most customers when confronted with too many options will abandon bookings. Think about room capacity, location, and rearrange your room types to sell in sequence and profitable order:
- Keep your range of room types simple by grouping multiple room types in a manageable number. Bringing attention to the rooms you want to sell, to help increase revenue.
- Ensure that the rate plans are unique. Do not have multiple rate plans that are similar in nature as this can create confusion and frustration for the customer when trying to find the best deal.
- Show only the rates that are actually available to avoid confusion.
9. Always List Amenities
Make sure amenities for room requests are listed. Mention the special features that differentiate your hotel rooms and amenities you offer from the competition.
10. Make inventory available
Ensure that the most common room types have adequate inventory loaded within the CRS and made available to be sold via the booking engine. Include both standard and upgraded room types but perhaps limit specialty room types in order to limit the overall display from becoming too cluttered.
In short: the easier and more intuitive you make your data and the booking process, the more you will be able to capture guests through your site and drive more business to your hotel.
Tom Coulthurst is responsible for managing the Sabre Hospitality Product Management team that includes the SynXis CRS and Internet Marketing Services with responsibilities over the SynXis User's Council, Consultant Advisory Panel, Usability, Market Research and Product Innovation Prioritization. With over ten years at Sabre Hospitality, Tom has held various positions including National Sales Director and Client Services Manager. Prior to joining SynXis, Tom worked with Micros and he led the installation of the product rollout for the Opera product. Tom has over 20 years of experience in the hospitality industry including hotel management positions in various property types and market segments including boutique, resort destination and time share properties. He is currently an active member of HSMAI and HFTP and is a Certified Hospitality Technology Professional.