Today's News...
Hotel Newswire Top Pick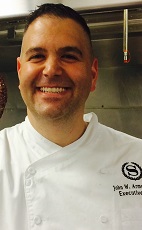 A 25-Year Seattle Tradition: Building a Gingerbread Village
By John Armstrong, Executive Chef, Sheraton Seattle
Over the past 25 years, the Sheraton Seattle's Gingerbread Village has become one of the most anticipated holiday attractions in Seattle, drawing more than 200, 000 visitors each year while raising funds to help researchers end Type 1 diabetes. Since 1992, the Sheraton Seattle's expert culinary team has partnered with acclaimed local architecture firms and the Master Builders Association of King and Snohomish Counties to design, bake and delight crowds with intricate, larger-than-life gingerbread designs. The event is free to the public, but donations to the Northwest Chapter of the Juvenile Diabetes Research Foundation are encouraged. As a tribute to the city, this year's theme embraces Seattle's past and future, prompting us to look back at how Gingerbread Village grew from a modest event to a beloved Seattle tradition as well as a highly effective sales, marketing and public relations tool. Read more.
Library Archives