Editorial Board Guest Author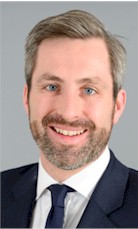 Mr. Brownsdon
Michael Brownsdon
Associate, Capital Allowances, Savills
Michael Brownsdon MRICS ATT specializes in Capital Allowances Consultancy utilizing property and tax skills to provide professional consultancy advice to a wide range of UK institutions, property companies, private clients, property owner occupiers and tenants. His expertise involves maximizing tax relief on capital expenditure incurred on commercial properties.
Mr. Brownsdon joined Savills in January 2013 in order to help the team develop relationships with non-specialist accountants and tax advisers and to utilize his alternative energy experience with the Savills Energy Team.
Mr. Brownsdon is currently a full member of the Royal Institution of Chartered Surveyors, Institution of Mechanical Engineers and the Association of Taxation Technicians.
Mr. Brownsdon previously worked for the specialist capital allowances firm Lovell Consulting where he completed his Master Degree in Real Estate Investment and Finance and gained membership to the Royal Institute of Chartered Surveyors and passed the Association of Taxation Technicians examinations.
Prior to that Mr. Brownsdon worked in FMCG and automotive industries as a Chartered Mechanical Engineer.
Please visit http://www.savills.co.uk for more information.
Mr. Brownsdon can be contacted at +44 02074998644 or mbrownsdon@savills.com
Author's Articles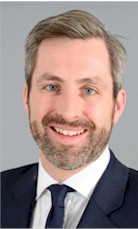 By Michael Brownsdon, Associate, Capital Allowances, Savills