Editorial Board Guest Author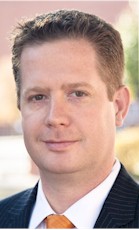 Mr. Robinson
Marcus Robinson
Chief Experience Officer, Monscierge
Marcus Robinson is a veteran international entrepreneur with over 15 years of experience in the American, European and South African telecom and software industries. During his tenure abroad, Mr. Robinson was the Managing Director for multiple companies, including Amcat EMEA and UK Digital.
As the Managing Director of Amcat, he spearheaded their launch into Europe, and successfully grew the brand into a market leader in under 5 years. It was during this time, pursuing global markets for Amcat, that he recognized a significant challenge facing the hospitality industry - both the smartphone revolution and the advent of social media altered the way hotels would need to communicate with travelers.
Using technology throughout the entire travel lifecycle became imperative as guests' expectations of hotel-utilized technology was growing faster than hotels could implement solutions. Upon returning to the United States, Mr. Robinson founded the hospitality technology firm Monscierge.
Monscierge is a global company helping hotels and travelers connect for a better travel experience. His idea was to build technologies and strategies born of an innovative culture that was focused on being easy to use, scale, and do business with - all while still maintaining affordability.
Mr. Robinson and his team have spent the last five years working side-by-side with hotel employees and staff to develop tools that meet real day-to-day challenges for those in the hospitality industry. His philosophy of learning directly from the client has nurtured a culture of collaboration throughout the entire company. Initially launching the product line with touchscreen lobby devices, Mr. Robinson's idea was to provide a sense of comfort to travelers from all over the world by delivering trusted local information through the same technology hotel guests expect and use throughout their daily lives.
Today, the Monscierge suite touches every phase of the guest journey, from planning to post-stay, and is available in hotels around the world on smartphones, tablets, web, and lobby digital signage.
Mr. Robinson can be contacted at 888-426-5730 or marcus.robinson@monscierge.com
Author's Articles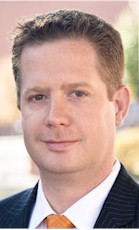 By Marcus Robinson, Chief Experience Officer, Monscierge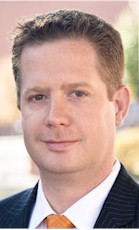 By Marcus Robinson, Chief Experience Officer, Monscierge