Editorial Board Guest Author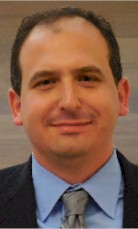 Mr. Karmis
Christos Karmis
President, Mobilite
Christos Karmis is the President of Mobilitie, the leading wireless infrastructure provider of neutral-host Distributed Antenna Systems (DAS), Small Cell and Wi-Fi networks.
Mr. Karmis oversees Mobilitie's major DAS and Wi-Fi installations across some of the largest venues in the United States, including the implementation of one of the world's largest and most robust Wi-Fi networks in the hospitality industry at all MGM Resort properties in Las Vegas. Mr. Karmis and the Mobilitie team recently helped set the national record during the 2014 Kentucky Derby for the highest mobile data traffic ever transmitted through a DAS network during an event.
Some of Mobilitie's other marquee deployments this year include The National September 11 Memorial & Museum at the World Trade Center in New York City, the Edward Jones Dome (home of the St. Louis Rams), The Verizon Center (home of the Washington Wizards and the Washington Capitals), Nationwide Arena (home of the Columbus Blue Jackets) and location of the 2015 NHL All Star Game, the Honda Center (home of the Anaheim Ducks), and many other large venues in the US.
Before joining Mobilitie, Mr. Karmis specialized in real estate advisory services and the wireless communications industry with Deloitte Consulting. While at Deloitte, he provided operational and network optimization strategies to the world's largest wireless carriers.
Mr. Karmis holds an MBA from the Warrington School of Business at the University of Florida, a Management Certificate from Harvard University, and a Bachelor of Science in Mechanical Engineering from Clemson University.
Please visit http://www.mobilite.com for more information.
Mr. Karmis can be contacted at +1 949-999-5766 or christos@mobilitie.com
Author's Articles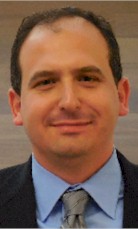 By Christos Karmis, President, Mobilite