Editorial Board Guest Author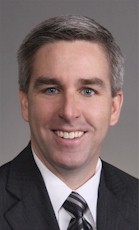 Mr. Keating Jr.
Richard J. Keating Jr.
Partner / Chair Retail and Hospitality Practice Group, Swanson, Martin & Bell, LLP
Richard J. Keating, Jr. is a partner and chair of the Retail and Hospitality Practice Group at Swanson, Martin & Bell, LLP in Chicago. Mr. Keating represents restaurants, concert venues, amusement venues, health clubs and retail businesses throughout the United States. His practice focuses on tort litigation, premises liability defense, general liability matters, incident investigations and security claims. Before entering private practice, Mr. Keating was a criminal prosecutor for the Cook County State's Attorney's Office for nine years. Mr. Keating also worked in an investigations unit where he supervised a team of attorneys investigating crimes in conjunction with police authorities. Prior to becoming an attorney, Mr. Keating spent four years in the corporate sector working at AT&T in the small business market. Mr. Keating routinely combines his litigation and criminal prosecution experience with his understanding of corporate business objectives to advise his hospitality clients about various potential and existing legal concerns. Mr. Keating is a member of the Academy of Hospitality Industry Attorneys, Defense Research Institute's Retail and Hospitality Defense Committee, and the Illinois Restaurant Association. He received his J.D. from Chicago-Kent College of Law and his B.S. from Indiana University.
Please visit www.smbtrials.com for more information.
Mr. Keating Jr. can be contacted at 312-222-8568 or rkeating@smbtrials.com
Author's Articles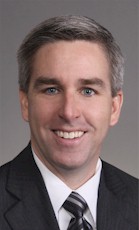 By Richard J. Keating Jr., Partner / Chair Retail and Hospitality Practice Group, Swanson, Martin & Bell, LLP