Editorial Board Guest Author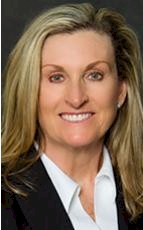 Ms. Morrison
Ginny Morrison
VP Sales & Marketing, Spire Hospitality
Ginny Morrison oversees all sales and marketing efforts for both owned and managed properties of Spire Hospitality, in her role as vice president of sales & marketing. Ms. Morrison joined Lane Hospitality in 1988 as general manager and was promoted to regional general manager, then regional director of sales and marketing.
From ski resorts in Colorado to corporate hotels in Chicago and other large markets, Ms. Morrison has utilized her 25-year hospitality career, operational skills and marketing know-how to ensure profitable and service-oriented hotels. Since being promoted to her current position in 2010, Spire Hospitality sales have doubled.
With a B.A. in nutrition from Bowling Green State University, Ms. Morrison began her career as chef-manager of a French bistro. After completing a management-training program with Vicorp Specialty Restaurants, she served as food & beverage director with Concord Hotels of Cleveland and then as general manager for the company's Holiday Inn in Beachwood.
Ms. Morrison currently serves on the board of directors for Illinois Hotel & Lodging Association and is the past chairman of the board for Educational Foundation Board of Directors, a non-profit group that implements special educational and scholarship programs for hospitality students.
She is a guest speaker of hospitality marketing at The Manfred Steinfeld School of Hospitality and Tourism Management as well as a guest speaker of revenue management at Kendall College. She has served as president of Rotary Club of Chicago and is still actively involved in fundraising. Ms. Morrison is actively involved in the Illinois Hospitality Sales & Marketing Association International (HSAMI) and conducts bi-annual roundtables for the national chapter of HSAMI.
Please visit http://www.spirehotels.com for more information.
Ms. Morrison can be contacted at 847-291-5718 or gmorrison@spirehotels.com
Author's Articles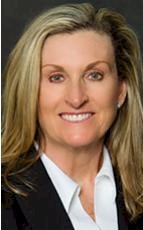 By Ginny Morrison, VP Sales & Marketing, Spire Hospitality