Editorial Board Guest Author
Mr. Richards
Kevin Richards
Chief Operating Officer, Legacy Ventures
Kevin Richards joined Legacy in 2011 to launch the firm's hotel management division. Mr. Richards oversees all managed hotel assets and is a central player in the company's hospitality development work.
Mr. Richards has over 30 years of experience in the hospitality industry, which began in earnest with hotel general manager roles early in his career with Winegardner & Hammons and Prime Hospitality.
Prior to joining Legacy, he served as vice president of Asset Management with Lodgian, Inc., an owner and operator of over 100 hotels in 34 states, where he contributed to capital planning and investment strategies, implementation of property improvement plans, brand conversions, and renovations for the Lodgian portfolio.
Founded in 1996, Legacy Ventures began as a real estate development company specializing in hotels, resorts and restaurants. Projects range in size from $10 million to $100 million and often involve complex financial structures or public-private collaborations.
Legacy Ventures has an in-house design and construction team that includes architects, interior designers, engineers, and general contractors. In 2012, Legacy Ventures formed its hospitality division to manage or asset manage hotels. Today it manages seven dynamic full-service properties representing 1,500+ guest rooms with annual revenues exceeding $85 million.
In addition, Legacy Venture's restaurant division created and operates six distinctive branded restaurants and leases an additional four. Legacy Ventures responds thoughtfully to the built environment as a cohesive team of planners, developers, hoteliers and restaurateurs. Legacy Ventures innovates with a multi-disciplined approach to create timeless places - delivering exceptional customer experiences through an engaged and passionate team, yielding measurably better results for partners and investors. Legacy Ventures' promise is: "Thoughtfully Enhancing The Built Environment.™
Mr. Richards is a graduate of West Virginia University with a Bachelor of Science degree from the School of Business and Economics.
Please visit http://www.lvmgt.com for more information.
Mr. Richards can be contacted at 404-801-3260 or krichards@lvmgt.com
Author's Articles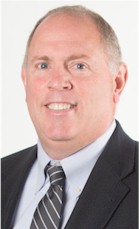 By Kevin Richards, Chief Operating Officer, Legacy Ventures