Editorial Board Guest Author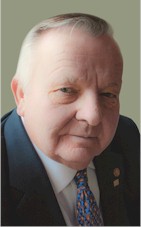 Mr. Verrier
Bob Verrier
Managing Partner, The Architectural Team, Inc.
An exemplary leader in historic preservation and adaptive reuse, Bob Verrier has designed 50+ award-winning historic buildings throughout his career. His work has been a hallmark of The Architectural Team's practice since its inception in 1971. Under Mr. Verrier's direction, the firm has built a foundation of 'lifetime' clients, enabling it to expand from four employees to more than 90. A graduate of the Boston Architectural College, he is registered to practice architecture in 27 states. As managing partner of The Architectural Team, Mr. Verrier has been instrumental in the preservation of hundreds of historic structures including but not limited to Walter Baker Chocolate Factory, Boott Mills, Livingston School, Counting House Lofts and Building 114. His expertise is sought-out in areas beyond traditional design services, particularly real estate development, where he is revered for his strategic and creative approach to developing underutilized assets, revitalizing communities and waterfronts through innovative reuse. He also has a keen understanding of urban development and agency financing programs. Preserving the architectural heritage of distinct architectural regions throughout the U.S. has been the foundation of Mr. Verrier's career. He believes historic buildings are of too great importance to our identity and national diversity to be considered disposable. In 1988, Mr. Verrier was personally honored by President Ronald Reagan with a National Historic Preservation Award for the preservation and adaptive reuse of the Baker Chocolate Factory complex. The range of his work and unparalleled depth of experience in historic preservation earned him elevation to Fellowship in the American Institute of Architects in 2012.
Please visit http://www.architecturalteam.com for more information.
Mr. Verrier can be contacted at 617-889-4402 or bverrier@architecturalteam.com
Author's Articles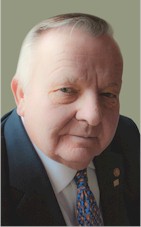 By Bob Verrier, Managing Partner, The Architectural Team, Inc.