Editorial Board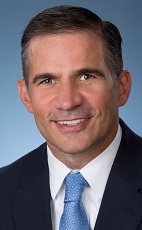 Mr. O'Day
Michael P. O'Day
Vice President, Wireless Networks, Corning Optical Communications
Mike O'Day is the vice president of the wireless market department at Corning Optical Communications, which is a sector within Corning Inc. that's specialized in fiber and wireless solutions for communications networks.
Since assuming this role in February 2015, O'Day has spent the past two years leading Corning's wireless business unit. He is responsible for creating new markets and demand for the Corning® ONE™ wireless platform, an all-optical solution for enterprises' cellular, Wi-Fi and Ethernet backhaul needs.
Mr. O'Day is a telecom industry veteran with over two decades of experience. He joined the Corning family in 1998 with Siecor, which later became Corning Cable Systems (CCS). He worked in both strategy and marketing organizations for CCS through 2003 and helped lead Corning's entry into the Latin American cable and connectivity business.
As a knowledgeable wireless leader, Mr. O'Day brings a keen understanding of the wireless market and the requirements to be successful in this business. From 2004 to 2010, he worked in CCS's optical connectivity product line management organizations where he helped launch CCS's fiber-to-the-home product lines in support of Verizon's FiOS initiative.
In 2010, Mr. O'Day became the program manager for Corning's IDAS Wireless Program, culminating in the acquisition of MobileAccess in 2011. Following the acquisition, he served as chief of staff in the CCS technology organization.
Mr. O'Day received his undergraduate degree from the United States Military Academy at West Point, N.Y. in 1991 and his M.B.A. from Minnesota State University (Mankato) in 1998. He currently resides in the Dallas-Fort Worth area.
Please visit http://www.corning.com for more information.
Mr. O'Day can be contacted at 607-974-9000 or michael.oday@corning.com
Author's Articles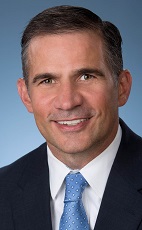 By Michael P. O'Day, Vice President, Wireless Networks, Corning Optical Communications