Editorial Board Guest Author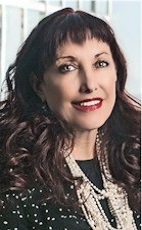 Ms. Portmann
Toni Portmann
Chief Executive Officer, DHISCO, Inc.
Toni Portmann is CEO and executive chairman of the board of DHISCO Inc., the world's original and leading hospitality distribution company. With extensive experience across software, hardware and technology services and support, Ms. Portmann has spent more than 25 years in executive management. She joined DHISCO at the end of 2014, bringing a wealth of management skills and expertise in mergers and acquisitions, strategic planning, process improvement and innovative sales solutions. Prior to joining DHISCO, Ms. Portmann served as CEO for LockIN, an early stage, paradigm-busting SaaS e-learning company. An entrepreneur and "intraprenuer," she also served for 10 years as chairman of the board of Resolvity, a privately held company specializing in intelligent interactive voice technology. Before joining LockIN, Ms. Portmann was CEO of CAS Partners/Riverstone, where she integrated the acquisition of seven disparate property management services companies that specialized in the multifamily real estate market and represented over 170,000 apartment units in 31 states. She also served as CEO of Stream Inc., where she transformed a $75 million contact services division of Software Spectrum into a global business process outsourcing leader with revenues exceeding $530 million across 30 contact centers in 16 countries. Prior to her CEO responsibilities, Ms. Portmann worked in sales, marketing and management for Diebold Inc. and IBM. Ms. Portmann holds a bachelor of business administration from Boise State University in Idaho and is a member of WCD (Women Corporate Directors). Toni is an investor in Texas Women Venture Network and serves on the TWV Portfolio Advisory Board. She established the Tyson Johnson Memorial for Another Solution Inc., which is dedicated to fighting the disease of addiction.
Please visit http://www.dhisco.com for more information.
Ms. Portmann can be contacted at 214-234-4072 or support@dhisco.com
Author's Articles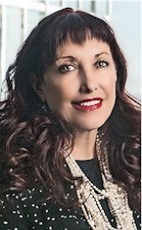 By Toni Portmann, Chief Executive Officer, DHISCO, Inc.