Editorial Board Guest Author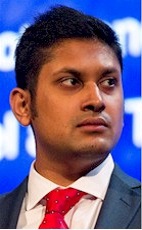 Mr. Ramanathan
Akshay Ramanathan
Founder & CEO, Sukoon Travel Group
Akshay Ramanathan brings big-idea thinking alongside a passionate curiosity for marketing, technology, and all things digital to the hospitality industry. Mr. Ramanathan began his professional career working with major companies like JetBlue and T-Mobile to generate brand awareness among university students on his local college campus.
Working at global advertising agency, BBDO, on the MARs brand account, confirmed Mr. Ramanathan's fascination with helping businesses market their products and services in the online space. The specialization into telling stories and marketing specifically travel experiences came after living abroad in South America and the Middle East. Mr. Ramanathan developed a passion for the hospitality industry and soon returned to school to pursue a masters degree in the field.
Shortly after graduation he joined HeBS Digital, creating a new role for himself as Business Development Analyst. In this position he identified and helped secure international business opportunities and expand product lines to new markets. He played a key role in bridging marketing and sales efforts and streamlining internal department processes through developing a technology stack. Now as a young entrepreneur and independent consultant he relies on a combination of specialized technology applications to help him grow and scale his business.
Mr. Ramanathan is presently working with hospitality businesses to assess the overall efficacy of their digital assets and e-commerce strategy. In doing so his aim is to make technology more meaningful and accessible for his clients who seek to maximize the value of their online marketing efforts.
Outside the office Mr. Ramanathan is an active member of the community giving back through various volunteer efforts. He presently serves as the Community Service Chair for the NYU Tisch Center Alumni Society as well as plays a role in other organizations such as HSMAI Greater New York Chapter and StreetWise Partners.
Mr. Ramanathan holds a M.S. Degree in Hospitality Industries from NYU and is a regularly featured speaker and participant in university programs and events.
Please visit http://www.sukoontravelgroup.com for more information.
Mr. Ramanathan can be contacted at 347-501-0850 or ramanathan.akshay@gmail.com
Author's Articles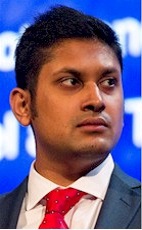 By Akshay Ramanathan, Founder & CEO, Sukoon Travel Group