Editorial Board Guest Author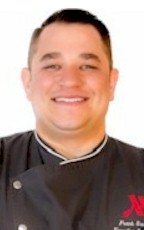 Mr. Sanchez
Frank Sanchez
Executive Chef, Chicago Downtown Marriott
Chicago Downtown Marriott Magnificent Mile Executive Chef Frank Sanchez, formerly the hotel's executive sous chef, oversees all culinary operations at the hotel and its F&B outlets, Harvest Restaurant and Rush Street Pantry, including management of the hotel's rooftop garden and beehives.
Chef Sanchez also operates a year-round, on-site experience to create food from scratch that gives customers fresh and nutritional options. Chef and his team begin the seedling process of planting product that can be grown indoors, along with rotating crop of micro-greens. He strives to grow product, reduce the hotel's carbon footprint and create an interesting narrative for the hotel and restaurants.
As well as menu planning, Chef Sanchez executes the garden aesthetics, as the rooftop garden can be seen from 36 of the hotel's 46 floors and from the fitness center, which is located on the same floor as the rooftop garden. The neat rows and tight lines in the boxes are an extension of the kitchen, and show guests that there are crops growing.
Chef Sanchez has been with the company since 2010 and has demonstrated superior leadership in the culinary department. Prior to joining the Chicago Marriott, Chef Sanchez led kitchen operations as executive chef at Coronado Island Marriott Resort and Spa and led the banquet kitchen at JW Marriott Tucson Starr Pass Resort & Spa.
Chef Sanchez's career highlights include creating the first-ever beer festival on Coronado Island while at Marriott. Before being hired by Marriott, Chef Sanchez graduated with a degree in business management from the University of Arizona in 2005.
Please visit http://www.marriott.com for more information.
Mr. Sanchez can be contacted at 312-836-0100 or frank.sanchez@marriott.com
Author's Articles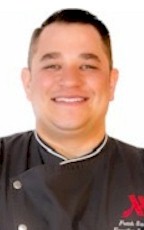 By Frank Sanchez, Executive Chef, Chicago Downtown Marriott