Editorial Board Guest Author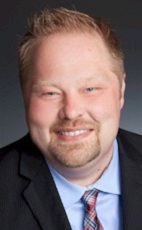 Mr. Robinette
Del Robinette
Vice President Sales & Marketing, Hospitality Management Corporation
Del Robinette is Vice President of Sales & Marketing for Hospitality Management Corporation (HMC). Founded in 1971, HMC is a privately owned independent management company and one of the oldest and most well established in the lodging industry. His main responsibilities include supervision of the sales and marketing revenue generation goals of the company, talent development, marketing and promotional opportunities, brand relationships and ownership expectations across HMC's portfolio.
Throughout his career, Mr. Robinette has spent a majority of his focus in the sales discipline, from grass roots and pre-opening experience to revitalization and sales efforts in distressed hotel environments. Under Mr. Robinette's leadership his teams have won several awards including Sales Team of the Year for the Crowne Plaza brand in 2008 and in 2010, and Del was recognized as Crowne Plaza Hotels and Resorts, Director of Sales and Marketing of the Year in 2011.
Mr. Robinette's extensive experience in the hospitality industry has led to developing the best possible mutli-layered sales approaches to ensure there is comprehensive coverage of all facets of sales and revenue generation. He is also expert in leveraging brand tools and understanding brand metrics, focusing on key and target account penetration and repositioning post-brand migration and renovation.
Some additional key areas of focus in his role are driving positive RevPar and market share results across the entire HMC portfolio. Training and developing sales leaders in the field are also a top priority along with implementing and executing strategic sales plans to enhance profitability for each of the hotels.
Lastly, Mr. Robinette oversees setting strategic direction for the various properties through annual budgeting processes and creating reliable and result-focused annual marketing plans.
Please visit http://www.hospitalitymgt.com for more information.
Mr. Robinette can be contacted at 972-934-2040 or drobinette@hospitalitymgt.com
Author's Articles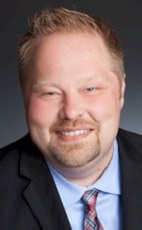 By Del Robinette, Vice President Sales & Marketing, Hospitality Management Corporation