Editorial Board Guest Author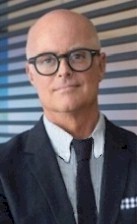 Mr. Stroop
Vince Stroop
Principal, Stonehill & Taylor
Vince Stroop, Principal, brings over 18 years of experience to Stonehill Taylor, a hospitality-focused architecture and interior design firm based in New York City. For each project, the firm seeks out the essence of the location and the client's vision for a unique and inspired approach.
Mr. Stroop leads the design of recognized public and private spaces including hotels, libraries, luxury residences, wineries, and restaurants. Specializing in New York hospitality, Mr. Stroop's design solutions are informed by his international work in emerging destinations, including the United Arab Emirates, Saudi Arabia, Russia, Hong Kong and Macau. It is the constant opportunity to learn, grow, and interact with a variety of people in locations around the globe that fuel his work in design. Projects include work for prominent hospitality brands like Rosewood Hotels & Resorts, Intercontinental Hotels, Hyatt Hotels and Resorts, Marriott International, MGM Resorts International, Kerzner International Resorts, and Las Vegas Sands Corp. He is the designer of notable projects such as The Asbury and new fast-casual favorite eatery, Made Nice. In fact, his work extends beyond the art and science of architecture, covering elements such as urban planning, graphic identity, website design, and education, having served as studio instructor at the School of Architecture at Woodbury University.
Mr. Stroop champions transparency and imagination in his aesthetic. He has a holistic approach to design innovation. Mr. Stroop believes that design is a highly interactive process powered by diversity of ideas; the best projects are those that embrace a team approach to every challenge.
Please visit http://www.stonehilltaylor.com for more information.
Mr. Stroop can be contacted at 212-226-8898 or email@stonehilltaylor.com
Author's Articles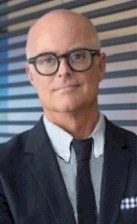 By Vince Stroop, Principal, Stonehill & Taylor