Editorial Board Guest Author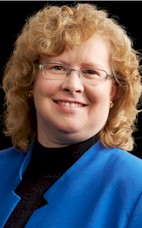 Ms. Mahlstedt
Patricia Mahlstedt
Co-Chair Hospitality & Gaming Practice, Eckert Seamans
Tricia Mahlstedt is the Co-Chair of Eckert Seamans' Hospitality & Gaming practice. She focuses her practice on hospitality law, representing hotel owners, developers, investors, and management companies. Ms. Mahlstedt's practice covers various aspects of hotel-related matters for clients whose properties are located throughout the United States as well as in international locations, including hotel acquisitions and sales, joint venture negotiations, financing matters, leases, management agreements, franchise and food and beverage operating agreements, and day-to-day hotel operational matters.
She is responsible for managing Eckert Seamans' role as outside counsel for negotiation of management agreements for multiple independent hotel management company clients, for both U.S. and international operations, as well as on-going legal support for the operations of such clients.
Previously, Ms. Mahlstedt served for six years as an associate general counsel at Interstate Hotels, the nation's largest independent hotel management company. While serving in that capacity, Ms. Mahlstedt's practice covered general corporate transactional matters of the publicly-held company, including mergers and acquisitions as well as hotel operational matters. Specifically, Ms. Mahlstedt had major responsibility in negotiation and administration of hotel management agreements, hotel acquisitions, joint ventures and financing transactions, and securities transaction and reporting matters. Ms. Mahlstedt also has several years of experience practicing general corporate and real estate law outside of the hospitality area, with experience in commercial lending transactions, real estate acquisitions and dispositions, and merger and acquisition transactions.
Ms. Mahlstedt earned her J.D. from the University of Notre Dame Law School and undergraduate degree, with highest honors, from Saint Vincent College.
Please visit http://www.eckertseamans.com for more information.
Ms. Mahlstedt can be contacted at 412-566-1914 or pmahlstedt@eckertseamans.com
Author's Articles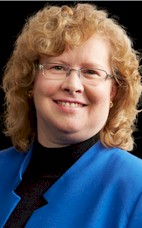 By Patricia Mahlstedt, Co-Chair Hospitality & Gaming Practice, Eckert Seamans