Editorial Board Guest Author
Ms. Tukan
Randa Tukan
Senior Vice Principal & Director of Interiors, HOK
Randa Tukan, leading the Hospitality, Retail and Residential Commercial Interiors practice at HOK Toronto, brings more than 25 years of experience in interior architecture and design, both in Canada and around the world. Her expertise extends far beyond the world of interiors, encompassing architecture, urban planning, landscape, economics, branding and graphics. Her design vision is a fully integrated one, ensuring that the expectations of the client and the market are met and enhanced. As a director of interiors, she uses design to advance clients' branding and market positioning.
Ms. Tukan's client list includes many of the world's best-known hotel brands: InterContinental, Marriott, Delta, Renaissance, Shangri-La, Hyatt, and Hilton. Her projects have won numerous design awards and accolades. In 2016, the HOK Toronto interiors team, which she overseas, spearheaded the award-winning proposal, the Driftscape, which received the Radical Innovation Award. The coveted, annual award is juried by global hospitality industry influencers, leaders as well as operators and developers and selected by an audience of designers, architects and hoteliers.
Ms. Tukan holds a Master of Liberal Arts degree in Fine Arts and a Post-Graduate Certificate of Special Studies in Management and Administration, both from Harvard University, and a Bachelor of Fine Arts in Interior Design from the Maryland Institute College of Art.
She is a member of the advisory board for Humber College interior design program, a site visitor for the Council of Interior Design Accreditation (CIDA), and has taught at the Ontario College of Art. Ms. Tukan is fluent in English, French and Arabic.
Please visit
http://www.hok.com
for more information.
Ms. Tukan can be contacted at 416-342-7201 or randa.tukan@hok.com
Author's Articles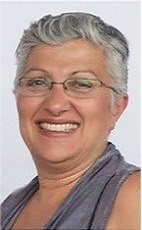 By Randa Tukan, Senior Vice Principal & Director of Interiors, HOK