Editorial Board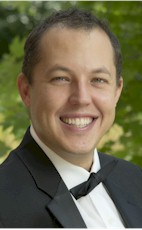 Mr. Taillon
Justin Taillon
Professor & Program Manager, Highline College Hospitality & Tourism Management
Justin Taillon spent 8 years in hospitality operations before joining academia including stints with Marriott, Starwood, and Hilton. He began his career in Food & Beverage operations, moved into hotel operations, and was an Assistant General Manager with Hilton before moving into academia.
Justin's academic endeavors include working toward a B.Sc from the University of Houston's prestigious Conrad Hilton School of Hospitality Management, an MBA from the University of Guelph, and a PhD from Texas A&M University's Department of Recreation, Park, and Tourism Sciences. He also holds a certificate in revenue management from ESSEC in Paris, France.
He is currently the department head for Hospitality & Tourism Management at Highline College in Seattle, WA, a university featuring eight emphasis areas to pursue within the hospitality and tourism industries including: aviation, casino, cruise lines, destination marketing organizations, ecotourism, event planning, food and beverage, and hotels.
Justin maintains an academic and applied focus in his research and outreach by serving as an Editor for Anatolia, being a Global Director for HFTP (Hospitality Financial & Technology Professionals, the professional association responsible for HITEC), and working with industry partners to create grants that can improve the hospitality workforce. Some recent and current industry partners and projects include:
- Starbucks, where he oversees a project that trains 16-24 year-olds in customer service and barista skills in Seattle;
- Project Feast's Ubuntu Cafe in downtown Kent, WA, where refugees to the United States learn customer service, food & beverage, and event management skills while sharing their home-cooked meals and cultural experiences with patrons;
- Port of Seattle (i.e. SeaTac Airport), where he works with SeaTac Airport's human resources department to prepare potential employees for the workforce in one of the world's largest airports;
- STR, where he worked in Hendersonville to co-create CHIA (Certification in Hospitality Industry Analytics) alongside STR and other applied academics.
His primary research emphasis area is market-based socio-cultural conservation through hospitality operations. The aforementioned projects are examples of ventures that fall under the guise of his research areas.
He is currently based in Seattle, WA, but holds three citizenships (Canada, Hungary, & USA) and has conducted projects globally over the past decade in locations such as Jeju Island in South Korea, Madre de Dios in Peru, Samburu's Sabache Camp in Kenya, Velika Plaza in Montenegro, and many more.
Mr. Taillon can be contacted at 206-592-3953 or jtaillon@highline.edu