Editorial Board Guest Author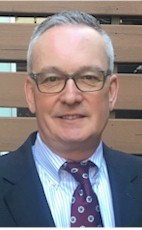 Mr. Megazzini
Bob Megazzini
Area General Manager, Sage Hospitality
Bob Megazzini is an Area General Manager for Sage Hospitality overseeing two Colorado hotels - the JW Marriott Denver Cherry Creek and the Courtyard by Marriott Denver Downtown.
Sage Hospitality is a leading hotel management and investment company based in Denver.
With more than 30 years of hospitality management experience, Mr. Megazzini previously served as the General Manager of The Westin Cleveland Downtown. He has also held multiple leadership positions with Marriott International, including at the Cleveland Marriott Downtown at Key Center, the Detroit Marriott Livonia and the Griffin Gate Marriott Resort & Spa.
Mr. Megazzini graduated from the University of Massachusetts at Amherst with a Bachelor's Degree of Science in Hotel, Restaurant and Travel Administration. He has earned numerous industry accolades, including being named Sage Hospitality's Leader of the Year, the JW Marriott Eagle Leadership Award, the Ohio Lodging Association GM of the Year Cleveland and the Marriott Business Council Leadership Award and Financial Leadership Award.
Mr. Megazzini believes in strong community involvement and has served as a board member on the Marriott Business Council, Junior Achievement of Greater Cleveland and the Children's Miracle Network Advisory Council. He also served on the Executive Committee of Cleveland Convention and Visitors Bureau Board of Directors and led the Sales Committee in 2012.
The JW Marriott Denver Cherry Creek features 196 spacious guest rooms and suites that blend modern decor with generous space with an exquisite 4-piece marble bathroom. The hotel offers 8,400 square feet of meeting space, including Fireside, a 2,400 square foot outdoor event space.
The Courtyard by Marriott Denver Downtown completed a multi-million dollar renovation last year that included updates to its lobby and 3,200 square feet of urban meeting space, which includes seven flexible venues.
Please visit http://www.sagehospitality.com for more information.
Mr. Megazzini can be contacted at 303-595-7200 or bob.megazzini@sagehospitality.com
Author's Articles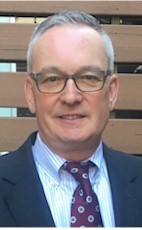 By Bob Megazzini, Area General Manager, Sage Hospitality