Editorial Board Guest Author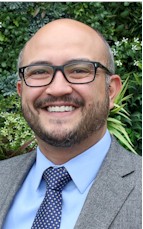 Mr. Graham
Richard Graham
General Manager, The Fontaine
An established leader with deep roots in the Kansas City hospitality scene, Richard Graham brings more than a decade of boutique hotel experience to his role as general manager of The Fontaine. MR. Graham is responsible for overseeing the day-to-day operations of The Fontaine in addition to leading the 132-room boutique hotel through its renovation, rebranding and repositioning, completed December 2017.
With his strong attention to detail, penchant for high-quality service and impeccable organizational skills, Mr. Graham leads his team in ensuring the delivery of the refreshing, renewing hospitality experience travelers anticipate before arrival and remember long after departure.
Prior to joining The Fontaine, Mr. Graham served as director of hotel operations at Kansas City's Ameristar Hotel & Casino where he was responsible for the entire scope of hotel operations. He spent his decade prior at the AAA Four Diamond Hilton President Kansas City where he held the positions of director of rooms and director of housekeeping. There, he played a critical role in overall guest experience, consistently scoring among the top 25 Hilton Hotels & Resorts in North America for cleanliness and guest satisfaction.
Mr. Graham's hospitality management experience also includes more than six years as general manager of d'Bronx Crown Center, a Kansas City favorite and "cook driven" combination of New York-style deli and pizzeria.
Located in the heart of Kansas City's best upscale shopping at Country Club Plaza, The Fontaine is a refreshing, new destination for business and leisure travel. With a name drawn from the inspiring fountains that dot the neighboring Plaza, The Fontaine offers an experience that is authentically local, stylishly cool, energetic and infused with Midwestern hospitality.

Please visit http://www.thefontainehotel.com for more information.
Mr. Graham can be contacted at 816-753-8800 or info@thefontainehotel.com
Author's Articles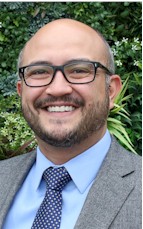 By Richard Graham, General Manager, The Fontaine