Editorial Board Guest Author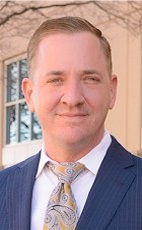 Mr. Cossey
Nigel Cossey
General Manager, Courtyard by Marriott Dallas Allen at the John Q. Hammons Center
Nigel Cossey serves as general manager at the Courtyard by Marriott Dallas Allen at the John Q. Hammons Center , which is located in a thriving suburb north of Dallas. Mr. Cossey oversees the daily operations of this newly renovated Texas hotel, which sports the largest meeting space in Allen and is recipient of the 2017 TripAdvisor Certificate of Excellence designation. He has more than 20 years of hospitality experience, with a specialization in food and beverage operations.
Springfield, Missouri-based John Q. Hammons Hotels & Resorts (JQH) owns and operates the 228-room/suite Courtyard Dallas Allen property under license from Marriott International, Inc. or one of its affiliates. JQH is a leading private, independent owner and manager of hotels in the United States and also operates more than 1 million square feet of superb meeting space. Mr. Cossey's career with JQH also includes serving as assistant general manager at the company's 283-suite Embassy Suites by Hilton San Marcos Hotel, Conference Center & Spa in San Marcos, Texas, which features 65,000 square feet of meeting function space. Under Mr. Cossey's strategic leadership, the hotel was recognized for outstanding profitability performance.

Prior to joining JQH in 2015, he was director of food and beverage at the 405-room Myrtle Beach Marriott Resort & Spa at Grand Dunes in Myrtle Beach, South Carolina. Mr. Cossey is a member of the American Hotel & Lodging Association (AH&LA). He is active in the local lodging community, including participating on boards for The Hotel Association (THA) and the Allen/Fairview Hotel Association.
Please visit http://www.marriott.com for more information.
Mr. Cossey can be contacted at 214-383-1151 or nigel.cossey@marriott.com
Author's Articles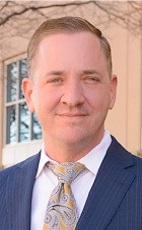 By Nigel Cossey, General Manager, Courtyard by Marriott Dallas Allen at the John Q. Hammons Center