Editorial Board Guest Author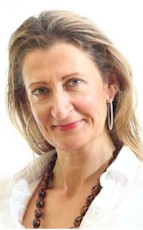 Ms. Hood
Anni Hood
Founder & Managing Director, WELL Business Solutions
Anni Hood is founder and Managing Director of WELL Business Solutions (https://annihood.com), an international advisory firm working with public and private sector organisations who seek advice and global expertise in the rapidly evolving and increasingly fused sectors of hospitality, integrative (medical) health, spas, lifestyle, community wellbeing and wellness tourism.

Ms. Hood advises and supports public entities and private businesses to achieve optimal results within the aforementioned sectors.  Her work anchors in conceptual and brand development, strategic and operational design, commercial optimisation, integration and enablement of services, programming and operational management.

In addition, Ms. Hood is co-founder and managing partner of WELL Intelligence  (https://wellintelligence.com), an early warning market insights platform publishing the 'Hospitality and Wellbeing Barometer', the Barometer provides a macro to micro analysis of industry influence and predictive impact forecasting. She is a board director for the International Health and Wellness Alliance and the founder and visionary behind K.I.S Lifestyle   (http://www.kislifestyle.com) - an online wellness community that enables affordable and accessible integrative health access. Anni was also the founding chair of the Wellness Tourism Initiative for the Global Wellness Institute.  

To date, her career history has carved out a unique appreciation of multi sector wellness offerings, in particular, hotel spa and wellbeing concepts. Experience has ranged from restaurants, inclusive leisure resorts (Center Parcs) and high end global hospitality and wellbeing brands such as the Jumeirah Group, Melia Group, Clinique La Prairie, Meadowood and more. In addition to private sector, Anni works with tourism and government organisations on wellness tourism strategy, health, education and cohesion between ministries and recently, the NHS in the UK.  

As Group Director of Spas for the Jumeirah Group (2005-9), Ms. Hood spear-headed the development of the first branded integrative health spa model exclusively for a hotel chain worldwide. The result is the Talise Wellness brand, named world's best hotel spa brand 2016 by the 'World Spa Awards' and now established in all Jumeirah properties. Meadowood Spa in Napa Valley (2015/16) was awarded five stars by Forbes travel guide within its first year of operation. 

Ms. Hood is a sought after international speaker with engagements that include The Get Together (Summit of Minds) - Chamonix, Global Wellness Summit, World Travel Market, Wellness Spain, Arabian Travel Market, Lithuanian Congress and The Baltic Congress and others. She keynoted at the inaugural Wellness Summit in the Maldives (October 2017).  Anni writes regular industry blogs and has authored many articles including for The Guardian Newspaper.

Please visit https://annihood.com for more information.
Ms. Hood can be contacted at 447885255887 or anni@wellintelligence.com