Editorial Board Guest Author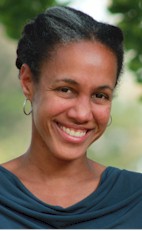 Ms. Bridges
Cerise Bridges
Certification Specialist, Green Seal
Cerise Bridges is a Chicago native with fifteen years of work at the intersection of hospitality and environmental protection. Currently a Certification Specialist for the nation's premier environmental standard developer and certifier, Green Seal®, her specialty for the last eight years has been assisting hotels, restaurants and cleaning services with implementing comprehensive sustainability improvements and evaluating their progress towards earning certification.

Since graduating from Howard University with a B.B.A in Hospitality Management and from American University with a M.A. in Environmental Policy, Ms. Bridges has served environmental organizations, large and small, in many capacities. Her initiatives have included protecting city parks across the U.S. with The Trust for Public Land; conserving land and water in the Caribbean and Central America for The Nature Conservancy; training future environmental leaders at the Environmental Leadership Program; and now driving sustainability in the hospitality industry by facilitating Green Seal's hotel certification program. Ms. Bridges got her start in the hospitality industry working in the front of the house as a Concierge and Front Desk Associate at hotels in Washington, D.C. and Chicago, and has served as part of a management team for Aramark at a university food service operation in Washington, D.C.

Ms. Bridges believes the hospitality industry is a microcosm of the greater community. Given the sheer volume of daily purchases and resources used, it has the ability and -- more importantly -- the responsibility to reduce waste, increase energy efficiency, and limit water usage. The implementation of even the most basic initiatives can benefit both our environment and the hotel's bottom line.
Please visit http://www.greenseal.org for more information.
Ms. Bridges can be contacted at 202-872-6400 or cbridges@greenseal.org
Author's Articles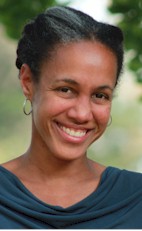 By Cerise Bridges, Certification Specialist, Green Seal