Editorial Board Guest Author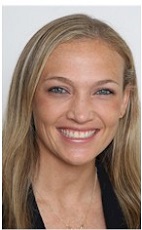 Ms. Lipton
Sarah Lipton
Senior Global Brand Director, Westin Hotels & Resorts
Sarah Lipton has been building hotel brands at Starwood Hotels and Marriott International for her entire career. In her role as the Senior Global Brand Director for Westin Hotels & Resorts, Ms. Lipton is responsible for developing the strategic global initiatives for Marriott's wellness-focused, Premium Distinctive lifestyle brand. Ms. Lipton manages the brand's positioning as well as developing strategic programs, offerings and partnerships, while continuing to direct the overall brand management, integrity and positioning of the Westin brand and its robust portfolio of more than 225 hotels and resorts all across the world. She drives the global marketing strategy, guest experience, standards and communications programs for Westin.
Ms. Lipton has been a pivotal contributor on six global brand teams, having managed initiatives for Sheraton Hotels & Resorts, Four Points by Sheraton, Element Hotels, Aloft Hotels, Le Meridien Hotels and Westin Hotels & Resorts. She has led numerous essential marketing initiatives, including the launch of Westin's Well-Being Movement in 2014, and more recently, Westin's new global brand campaign, Let's Rise, which takes on the disruptions of travel and empowers guests to be their best selves during their stay through wellness. She also helped cultivate many signature experiential innovations to drive meaningful and differentiated experiences for guests and associates including Westin's partnerships with top-tier fitness brands including Peloton and TRX, Westin's global portfolio of active Run Concierges, and the RunWestin program just to name a few.
Ms. Lipton is a graduate of Washington University in St. Louis and resides in New York City with her family.
Please visit http://www.westin.com for more information.
Ms. Lipton can be contacted at 914-640-8100 or sarah.lipton@westin.com
Author's Articles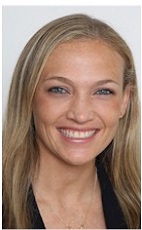 By Sarah Lipton, Senior Global Brand Director, Westin Hotels & Resorts