Editorial Board Guest Author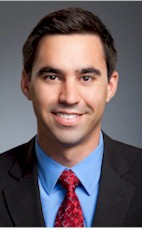 Mr. Allen
J.Carter Allen
Managing Director, HVS Houston
J. Carter Allen, MAI, is the Managing Director of the Houston office of HVS, a Designated Member of the Appraisal Institute (MAI), and a state-certified general appraiser. While Mr. Allen's expertise is focused on markets in Texas and the Southeast, he has consulted on hundreds of hotels and resorts throughout the country.
Mr. Allen graduated from the University of Houston's Conrad N. Hilton College of Hotel and Restaurant Management with an emphasis on Hospitality Finance and Development and a minor in Finance from the university's Bauer School of Business. He has also completed an advanced set of courses in the analysis and valuation of real estate through the Appraisal Institute.
As an undergrad, he served as President of the University of Houston's student chapter of Hospitality Finance and Technology Professionals. Mr. Allen also served as President of Pi Kappa Phi at the University of Houston and went on to consult for Pi Kappa Phi Properties in Charlotte, North Carolina, before joining HVS.
His experience also spans front-line work at The Houstonian hotel and operations and management internships with JW Marriott and CenterPointe Hotels. As part of The Abilities Experience, Pi Kappa Phi's philanthropic arm, Mr. Allen biked 4,000 miles across the country in 2007 to raise funds and awareness for people with disabilities. He continues to support the charity and has since run the Marine Corp Marathon and participated in Summit Vision, a four-day excursion in the mountains of Colorado focused on reaching some the highest peaks in the state and proving the inability to see does not affect one's vision of possibility.

Mr. Allen can be contacted at 713-252-5595 or callen@hvs.com
Author's Articles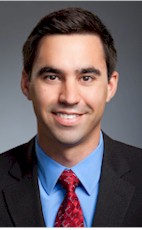 By J.Carter Allen, Managing Director, HVS Houston