Editorial Board Guest Author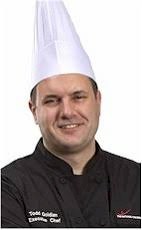 Mr. Goldian
Todd Goldian
Food & Beverage Director, The National
Todd Goldian was named Food & Beverage Director in May 2018 after serving as Executive Chef at The National for less than a year. He leads the culinary program at The National Conference Center, including guest dining, banquets and award-winning catering for West Belmont Place and Black Olive Bar & Grill. Since being with the culinary team at The National, Mr. Goldian has expanded the farm-to-table cuisine creating partnerships with over 60 farmers, wineries, breweries and local artisans. He has taken The National to a hyper-local culinary experience.
Mr. Goldian's management and cooking style focuses on using local and seasonal ingredients and then transforming them to create flavor profiles from around the world. His experience with international clientele has helped to facilitate this approach with Italian, Thai, Southwest, Japanese, Mexican, and regional American cuisine.
Drawing from his extraordinary blend of fine dining skills gained while at the 5 Star Mobile and 5 Diamond AAA rated restaurant, The Inn at Little Washington to elegant banquets at two Washington DC luxury hotels, including The Willard and The Ritz Carlton to corporate dinning at the highest level, Mr. Goldian has full control of the culinary experience at The National. With 917 guest rooms, the 880 seat Dining Room and Northern Virginia's largest ballroom (16,552sf) which accommodates 1,000 guests or intimate affairs for ten, Mr. Goldian finds himself at home.
Graduating top of his class at Johnson and Wales in Virginia Beach, Mr. Goldian has served and cooked for royalty, professional sports teams, presidents, politicians, and many high-end weddings and holiday parties.

 Mr.  Goldian, 39, resides in Herndon, VA with his wife and daughter.
Please visit http://www.conferencecenter.com for more information.
Mr. Goldian can be contacted at 703-729-8000 or sales@conferencecenter.com
Author's Articles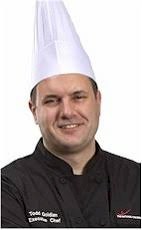 By Todd Goldian, Food & Beverage Director, The National