Editorial Board Guest Author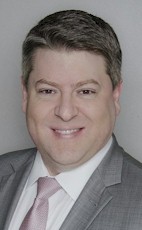 Mr. Berwald
Patrick Berwald
Vice President of F&B, Benchmark Global Hospitality
Patrick Berwald, Vice President of F&B for Benchmark Global Hospitality, currently oversees all aspects of food and beverage strategy and direction for 80 diverse international properties.
With over 20 years of food and beverage experience, Mr. Berwald has held key roles with leading hotels and brands among a number of  diverse operating models.  Mr. Berwald received formal culinary training at the world-renowned, Le Cordon Bleu in Paris, France.  He then attained his BS in Hospitality Administration from the University of Nevada, Las Vegas.  Since then, Mr. Berwald has furthered his education with Cornell University's School of Hotel Administration focusing on Hospitality Finance and Marketing.  While in Las Vegas, Mr. Berwald opened the Paris Hotel & Casino as well as worked with MGM Resorts International and Caesar's Entertainment.  Mr. Berwald then went on to collaborate with such brands as Thompson, Hilton and InterContinental to include the iconic Hollywood Roosevelt and InterContinental North American flagship  as well as  the historic Willard in Washington, DC.  Recently Mr. Berwald held the role of Corporate Director of Food and Beverage for the New York based luxury brand, Loews Hotels.  Mr. Berwald was responsible for overall strategy, financial performance, operating efficiencies, capital projects and concept development. 
Mr. Berwald maintains credentials with the American Hotel & Restaurant Association (CFBE) and the National Restaurant Association (FMP).  In addition, he is an active member of the F&B committee of the American Hotel and Lodging Association. 
Please visit http://www.benchmarkglobal.com for more information.
Mr. Berwald can be contacted at 281-364-3204 or pberwald@benchmarkglobal.com
Author's Articles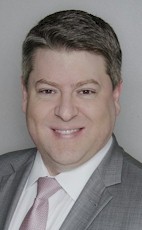 By Patrick Berwald, Vice President of F&B, Benchmark Global Hospitality